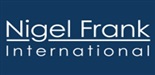 ---
Vacancy Details
Employer: Nigel Frank International
Job Title - iOS Developer (Native)

Job Type - Permanent & Full Time

Salary - Up to R75,000 & Benefits (Negotiable dependent on experience)

Location - CPT (100% Remote to begin with due to Covid)

Start Date - ASAP



The Opportunity

We are based in the lovely Midrand and accessible easily, looking for intermediate-senior iOS developers to work in their innovative start-up company. We are an award winning company covering a diverse market and demand in various locations across the globe.

We are looking for 4 keen and enthusiastic developers who would like to further their development career, work as part of a team, learn new technologies and gain insight into our diverse industry. Work will vary between exciting new projects in line with provided designs and frameworks and maintaining and upgrading our current service offering, through improving and streamlining projects alongside further updates and additions. You would be required to report to both the developer lead and the lead project manager. With is you will be exposed to a vast array of world-first systems. Our Mobile space is growing rapidly worldwide and we are at the forefront of providing effective and scalable solutions.

Specific responsibilities include:


* Be involved in the planning, design and development of first-to-market applications.

* Taking personal ownership for projects as well as contributing to platform based products.

* Working from wireframes to develop high quality iOS applications

* Working alongside fellow mobile developers to help maintain the current projects application suite

* Following best practice design and development methodologies in sustaining a high quality, clean, auditable and manageable system.

* Where required, working within QMS frameworks for CE certification compliance.

* Attend meetings alongside the project lead with stakeholders for requirement analysis and feedback purposes.



To apply for this role you must have:


* Minimum of 3 year's work experience

* Strong knowledge of iOS development and its supporting systems.

* Proficient in SWIFT

* Good development practices utilising modern design patterns.

* A good understanding of storage mechanisms, threading, life-cycles.

* Knowledge of common 3rd party libraries available and integration experience.

* Strong UI development experience and developing for dynamic screen support.

* Experience with RESTful API integration.

* Well versed in Git

* Being able to cope with stressful and dynamic (post-start-up) environments.

* Team player mentality with a strong focus on taking personal ownership.

* Willingness to learn and contribute to the professional growth of fellow developers.

Benefits:


* Competitive salary and benefits

* A great working environment with cutting edge colleagues

* Great Coffee

* Latest tech to enhance your developing skills

* Tailored learning & development plan to help you progress in your professional career

* Room to grow and develop yourself

* Some of the most exciting projects in the market ranging from end to end of the spectrum

* A great team to influence and develop your skills

* Fly out with the team internationally for product launches (USA, Europe & Other)

What we will do:

We will provide you with a series of challenging projects together with the tools, equipment and support to give you the best possible chance of succeeding. Most importantly, we will give you the opportunity to work in a culture that is energetic, passionate and innovative and you'll get to work with some of the most impressive people in technology! Bring your passion, curiosity, talent and innovation to our team and we will give you an environment full of challenges to flourish in.

Salary depends on experience but is always competitive plus an annual bonus tied to your performance and also the company's performance.



Take the next step!

Are you truly collaborative? Succeeding with us means respecting, understanding and trusting colleagues and clients. Challenging others and being challenged in return. Being passionate about what you do. Driving yourself forward, always wanting to do things the right way. Does that sound like you? Then you have the right stuff to join us. Apply now.

Alternatively if you would like more details please feel free to get in touch providing your contact number to k.hussain@jeffersonfrank.com for an informal chat about the role.
---
7 people have applied for this job. 494 people have viewed this job.
About Nigel Frank International
Nigel Frank International is the global leader in Microsoft Technology recruitment. We place more skilled Microsoft Dynamics and Stack professionals with Microsoft Partners and end-users worldwide than any other recruitment business.
"Every 15 minutes, Somewhere in the World, a Microsoft Professional is Attending an Interview Arranged through Nigel Frank International."​
With a network of 700 Recruitment Consultants spread across 10 Offices in 4 continents, Nigel Frank International is uniquely positioned to find Microsoft Dynamics and Stack Professionals their perfect job, whatever their career aspirations.
We have built excellent relationships with top tier Microsoft Partners and End Users. As such, we offer the largest choice of vacancies (over 6,000) in our specialist areas, many of which are exclusive to Nigel Frank.
We recruit for the full suite of Microsoft Dynamics and Stack products covering every role from Sales and Pre-Sales, through to Project Managers, Consultants and Developers, with our multi-lingual, technically proficient recruiters providing a comprehensive and fully confidential consultancy service.
Over 80% of our business is repeat business - testament to the ability of our multilingual consultants to deliver high caliber candidates within our client's budgets. We are ideally placed to find you either the perfect role to advance your career or the perfect candidate to fill your vacancy.Our HR philosophy is very simple. "Firm, fair and consistent." A major part of HR Management is making sure that the correct structures are in place and that an internal framework is in place, resulting in less disputes and reduced conflict in the workplace.
Similar Jobs
iOS Developer
Johannesburg
Job Type: Permanent
Posted 12 Nov 2020 | 43 Days left
iOS Developer
Johannesburg
Job Type: Permanent
Posted 16 Oct 2020 | 16 Days left
iOS Developer
Johannesburg
Job Type: Permanent
Posted 02 Nov 2020 | 33 Days left
IOS Developer
Johannesburg
Job Type: Permanent
Posted 20 May 2020 | Closed
More Jobs at Nigel Frank International