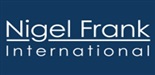 ---
Vacancy Details
Employer: Nigel Frank International
Job Title - FSD Developer (6 vacancies available)
Salary - Up to R600 per hour (Negotiable depending on experience)
Job Type - Full time
Location: Sandton to those who wish to commute to the office (we are offering 100% Remote permanently)

The Opportunity

My client is passionate about technology and entrepreneurship, inventing and implementing integrated solutions for communities. They are growing at a rapid pace and seeking enthusiastic, reactive, intelligent, and fun individuals to join us in a variety of roles. In return, they can offer you a fun but hardworking environment where you can instantly see your contribution to the company's success.

Skills & Experience


* Java 8+ (this is the key area we are looking for)

* Vue.JS or similar technologies

* Degree or equivalent in relevant field is desirable but not essential as we love practical experience

* A great personality as we have an awesome team and look for like-minded people!

* Financial/Telecommunications is a super bonus!

Benefits


* Monthly Bonuses $$$

* Pizza & Beer Fridays

* No Dress Code

* Flexi Time

* Awesome WLB

This is a fantastic opportunity for Developers to work in an amazing company that put their employees first. They will help you grow skilfully, by equipping you with the necessary resources for both professional and personal development.

If you believe that you meet the criteria we are looking for, we would love to hear from you by applying to the job. We are looking to move on these roles quickly and can have the process turned around relatively quickly, thus do not miss the opportunity and get in touch by sending your CV.

Alternatively if you would like more details please feel free to get in touch providing your contact number to k.hussain@jeffersonfrank.com for an informal chat about the role.
---
1 person has applied for this job. 237 people have viewed this job.
About Nigel Frank International
Nigel Frank International is the global leader in Microsoft Technology recruitment. We place more skilled Microsoft Dynamics and Stack professionals with Microsoft Partners and end-users worldwide than any other recruitment business.
"Every 15 minutes, Somewhere in the World, a Microsoft Professional is Attending an Interview Arranged through Nigel Frank International."​
With a network of 700 Recruitment Consultants spread across 10 Offices in 4 continents, Nigel Frank International is uniquely positioned to find Microsoft Dynamics and Stack Professionals their perfect job, whatever their career aspirations.
We have built excellent relationships with top tier Microsoft Partners and End Users. As such, we offer the largest choice of vacancies (over 6,000) in our specialist areas, many of which are exclusive to Nigel Frank.
We recruit for the full suite of Microsoft Dynamics and Stack products covering every role from Sales and Pre-Sales, through to Project Managers, Consultants and Developers, with our multi-lingual, technically proficient recruiters providing a comprehensive and fully confidential consultancy service.
Over 80% of our business is repeat business - testament to the ability of our multilingual consultants to deliver high caliber candidates within our client's budgets. We are ideally placed to find you either the perfect role to advance your career or the perfect candidate to fill your vacancy.Our HR philosophy is very simple. "Firm, fair and consistent." A major part of HR Management is making sure that the correct structures are in place and that an internal framework is in place, resulting in less disputes and reduced conflict in the workplace.
More Jobs at Nigel Frank International