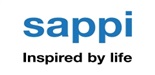 Salary:

Market Related

Job Type: Permanent

Sectors: Engineering

Reference: 31341
External Application
---
Vacancy Details
Employer: SAPPI
Sappi Ngodwana Mill requires a PLANNING SUPERINTENDENT to provide an infrastructure for effective maintenance planning, shut planning, failure analysis and maintenance performance reporting at Ngodwana Mill to become a World Class Business
This role reports into the Manager Planning and Development
The main responsibilities of this job are:
Co-ordinate and maintain the Mill Shut Schedule for effective forward planning
Manage Planners and coach Engineers to ensure compliance to Shutdown Business Process
Establish and maintain an effective weekly and daily planning infrastructure
Create and or maintain Preventative Maintenance Schedules as required for business
Ensure maintenance plans are captured in SAP
Ensure continuous improvement by regular audits and updating of schedules
Implement and manage infrastructure for failure analysis
Develop and manage task lists in SAP for repetitive jobs
Develop and implement Quality Control Procedures (QCP's) for tasks in SAP
Develop and manage SAP master data for improving spares retrieval
Provide Engineering Manager, Maintenance Manager, Planning & Development
Provide the manager and Engineers with weekly performance reports
Act as SAP PM coach and train and advise users on improved usage technics
Develop and maintain competent and motivated staff members
Provide support to the Multi-Disciplinary Team (MDT)
The ideal candidate should have:
Diploma – NQF Level 6
Recognised Trade Certificate (Manpower/Seta accredited
5 – 8 years operations experience
3 years planning experience
MS Projects experience
SAP knowledge (PM, PS and MM)
Valid Driving Licence
Pulp and Paper industry experience advantageous
---
210 people have viewed this job.
About SAPPI
Sappi was formed in South Africa in 1936 to serve South African consumers with locally produced paper.
We have a tradition of innovating and developing new products to meet local demand for newsprint, uncoated graphic and business papers, packaging and speciality papers used and protect our customers' products especially in the agricultural sector and speciality papers used in the convenience food, confectionery, cosmetic and luxury markets, and tissue products for household, medical and industrial use in the Southern Africa region.
We are also the world's largest manufacturer of dissolving wood pulp (DWP), which are used worldwide by converters to create viscose fibre for fashionable clothing and textiles, acetate tow, pharmaceutical products as well as a wide range of consumer and household products. Almost all of the production of our mills in South Africa is exported.
Our headquarters in Johannesburg (South Africa), manages the sub-divisions of Sappi Forests, Sappi Paper and Paper Packaging, and Sappi Specialised Cellulose. A number of regional functions like finance, human resources, sales and marketing, technical and engineering as well as board functions are also based there.

We are looking for people with the right attributes
Whether you're mild or wild at heart, you could have what it takes to work in forestry.
We're looking for people who...
Are hardworking, passionate, and professional;
Share our ambitions to be the benchmark in forestry;
Will take well-considered risks to grow the value of our business and returns for our shareholders; and Own their work and have pride in it.
Like a blank sheet of paper, a career at Sappi offers infinite possibilities. There has never been a better time to build a career at Sappi.