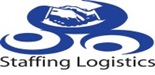 ---
Vacancy Details
Employer: Staffing Logistics
Only UNEMPLOYED applicants to apply – CONTRACT
Must reside within the Umhlanga/Boksburg area or close surroundings
Extensive experience in SAP/WMS – NON -NEG
1 – 2 Experience in Demand/Supply planning
Interacting with clients and customers
Engaging at Middle Management level
Essential:
Analytical

Solution orientated

Strong Business Acumen

Influencer

E2E Supply Chain knowledge

Strategic story tellers

Drive and confidence

Monitor MTD sales vs forecast on a weekly basis and communicate risks to the business.

Ability to lead
---
Required Skills
demand planner : 1 to 2 years
supply planner : 2 to 3 years
---
Candidate Requirements
University Degree, Supply Chain qualification would be preferred (APICS,etc)
1-3 Years exposure to broad based Supply Chain management.
Experience working and interacting with all levels in a business
Use of SAP APO
Future fit skills would be an advantage: (Curiosity, Agility, Consumer Centric decision making; Ensuring process, automation and technology work together by harnessing digital)
Experience in FMCG organisations
Microsoft Office
Standards of leadership: Business Acumen; Agility
---
Hot Job
106 people have applied for this job. 1412 people have viewed this job.
About Staffing Logistics
Staffing Logistics currently places over 4000 staff members on a daily basis - allowing clients to get on with their core business operations. Staffing logistics is comprised of professional individuals who have solid experience and exposure within the Temporary Employment Services (T.E.S.) and placement industry, coupled with a wide range of experience in other business areas such as business management, operations, finance, human resource management, training and risk management.
More Jobs at Staffing Logistics