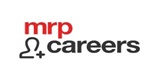 External Application
---
Vacancy Details
Employer: Mr Price Group
You are a big picture thinker and consider various variables to guide your decision making. Your understanding of your customer, product and the competition will play a critical role in guiding you in developing strategic plans, which will ultimately translate into merchandise assortment plans.
Is that you?
As part of our team, we'll rely on your statistical savvy to formulate and manage the measurable aspects of product procurement. To do this, we need you to bring in the right goods, the right amount, all at the right time.
The challenge: making it happen in line with the strategy, the brand and a budget.
Reporting into a Planning Manager, you will be responsible for managing a particular dept. within the division. This role requires a Planner who enjoys developing a strong understanding of our product and our customer. You will use this knowledge to partner closely with your Buyers to develop a product strategy that will ensure the department attains maximum profitability. Once a product strategy is determined you will work closely with your team of to ensure it is executed as efficiently and effectively as possible.
The Planner would be responsible for controlling the budget for their respective dept. The Planner must also develop key relationships with stakeholders internal and external.
---
Required Skills
analytical skills
forecasting
merchandise planning
retail planning
---
Candidate Requirements
A relevant tertiary qualification in Commerce
2-3 years relevant Merchandise Planning / Retail Planning experience
Homeware experience advantageous
Demand and stock management experience
Relevant experience on a planning system and replenishment system
Microsoft Excel (intermediate to advanced)
A little about us:
Sheet Street people don't just think outside the box. They throw the box out the door and set their creativity and problem-solving abilities free. Added to the mix is the natural ability to build relationships and a passion for the retail - and it's not hard to see why we're at the top of our game.
Passion, value and partnership. If you believe in these core values, we believe you're a perfect match for the Mr Price Group.
Mr Price Group is a high growth, Omni-channel, fashion- value retailer.
Mr Price Group has 6 trading divisions namely: mrp ; mrphome; mrpsport; Miladys; Sheet Street and mrpmoney.
Sheet Street is an equal opportunity employer and is committed to Employment Equity.
---
1913 people have viewed this job.
About Mr Price Group
The Mr Price Group is a cash based, omni-channel, fashion-value retailer. We employ over 15 000 people with over 1000 stores in Sub Saharan Africa and a few other African countries. The Group consists of six trading divisions – Mr Price, Mr Price Home , Mr Price Sport, MILADYS, Sheet Street and Mr Price Money.
Our company's success is based on its people while its core values – PASSION, VALUE & PARTNERSHIP – set us apart as an employer of choice. We hire for attitude and train for skill - so, what does that mean for you? It means that if you're passionate and you have a great attitude, then you're one step closer to joining our family.
We're a company made up of free-thinkers, doers, makers, creators, crafters, art lovers, tech heads, planners, disruptors, wordsmiths, number crunchers, pun enthusiasts, engineers, left and right-brainers, award winners ... you get the picture. We take our work seriously. But ourselves? Not so much
More Jobs at Mr Price Group