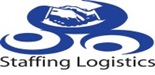 ---
Vacancy Details
Employer: Staffing Logistics
Incumbents are cross-trained and may perform any combination of the following duties/responsibilities. These duties are not to be construed as exclusive or all-inclusive
Responds immediately to equipment-related problems and installs, maintains, troubleshoots and repairs all equipment in the business area to ensure minimal downtime.
Makes repairs on operating equipment in the processing and/or packaging operations, whenever possible, and remains cognisant of quality standards as product quality can be easily compromised
Observes and tests operation of sophisticated hydraulic, pneumatic and/or mechanical as well as basic electrical devices to evaluate, identify and resolve operating problems
Dismantles equipment and machinery to identify, remove, repair and/or replace damaged or deteriorated components and reassembles appropriately
Monitors equipment meters and adjusts temperatures as needed
Performs preventive maintenance on equipment and machinery to include repair/replacement of bearings, valves, actuators, sensors, gearboxes, conveyors, lubrication of parts, cleaning of filters, recalibration of controls, changing line gaskets, adjusting components and/or cleaning of equipment
Maintains maintenance logs and work order documentation on equipment repairs using SAP and paper forms
Troubleshoots PLC controlled equipment with a computer and sensors, cameras and calls an electrical specialist when needed
Recommends continuous improvement ideas to the Team Leader or the Shift Coordinator and provides information related to technical issues and equipment problems
Maintains an organized, clean and safe work area
Observes all safety guidelines, company rules and regulations, and good manufacturing practices (GMPs) in the performance of duties
---
Required Skills
fmcg : 4 to 5 years
fitting skills : 4 to 5 years
---
Candidate Requirements
MUST HAVE FMCG EXPERIENCE NON-NEG
N3 AND Trade Test Mechanical Fitter/ Fitter and Turner
3 years Fitting experience in FMCG and Manufacturing
Experience on high-speed packaging machinery – ADV.
Experience on Rotary Fillers – ADV
Must have a valid driver's license and be flexible within pattern of shift work to accommodate factory shutdowns, training courses etc. and emergency cover
A High School Diploma or general education degree (GED)
---
Hot Job
394 people have applied for this job. 4320 people have viewed this job.
About Staffing Logistics
Staffing Logistics currently places over 4000 staff members on a daily basis - allowing clients to get on with their core business operations. Staffing logistics is comprised of professional individuals who have solid experience and exposure within the Temporary Employment Services (T.E.S.) and placement industry, coupled with a wide range of experience in other business areas such as business management, operations, finance, human resource management, training and risk management.
More Jobs at Staffing Logistics