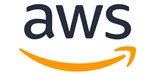 Salary:

Market Related

Job Type: Permanent

Sectors: Technical

Reference: 1306045
External Application
---
Vacancy Details
Employer: Amazon Web Services
DESCRIPTION
Are you a former Senior IT Executive and have also been a consultant that can transform how an enterprise views and uses IT with disruptive technologies like computing? Have you personally arrived at a vision of how technologies can fundamentally change how IT engages with the business, creates new revenue streams, streamlines costs, establishes an effective and innovative mechanism with the agility to meet the dynamic needs of the business in the 21st century? Can you work equally well with executives and technologists, shaping and leading highly-visible, highly-impactful projects that are transforming a company and potentially an entire industry?

At Amazon Web Services, we're hiring Senior Consultants in our Professional Services organisation, to help accelerate our growing Public Sector business in South Africa. Our ProServe Advisory Consultants will engage with customers to help them establish their overall journey vision, their business drivers, how they want to operate in the future, their roadmap to get there, then help them execute upon that vision and roadmap. Our ProServe Consultants will have the vision to map out a customer's entire journey, but then help dive deep in with the customer on the "Business Capabilities" that are required as part of their journey ( Adoption Framework perspectives; Business, Governance, and People).

The ProServe Consultants will have a broad range of skills (technical and non-technical) to engage with the IT and business executives for our customers and advise them on the right non-technical changes required in their journey.
---
Candidate Requirements
BASIC QUALIFICATIONS
· BA/BS degree or equivalent experience; Computer Science or Math background
· 10+ years of experience as an IT Consultant with hands on technology experience with Cloud Technologies including but not limited to solution architecture and execution.
· AWS Certifications, eg AWS Certified Solutions Architect
· Track record of conducting a transformation as an customer or consulting with a customer in their own transformation
· Worked on data centre migrations or migrations with providers
· Experience in creating and executing organizational change management strategies as part of a transformation
· Experience in an IT strategy & enterprise architecture consulting practice that is focused on or being in the IT strategy & enterprise architecture role within a company who executed on a migration
· Ability to travel to client locations when needed.
· Excellent English written and verbal communication skills, including group leadership and executive presentations.
· Demonstrated industry leadership in the areas of IT operations, computing, IT strategy, business architecture, or enterprise architecture
PREFERRED QUALIFICATIONS
· Engaging with C-level executives to define Enterprise strategies
· Identifying motivators/drivers for adoption and unlocking business value for our customers
· Generating roadmaps and driving buy-in across complex organization structures
· Cost/Benefit modelling and creating compelling business cases for
· Developing and promoting governance models supporting the consistent engagement of technologies aligned to institutional strategies and policies
· Collaborating with consulting and managed services partners to build and execute plans
· Managing the "People" change as part of the journey; Skills, Capabilities, and organizational designs
· Candidates should have experience in the following areas:
· Having held a Senior IT Executive position
· Managing executive Customer relationships and key business stakeholders
Amazon is an equal opportunities employer. We believe passionately that employing a diverse workforce is central to our success. We make recruiting decisions based on your experience and skills. We value your passion to discover, invent, simplify and build. By submitting your resume and application information, you authorize Amazon to transmit and store your information in the Amazon group of companies' world-wide recruitment database, and to circulate that information as necessary for the purpose of evaluating your qualifications for this or other job vacancies.
---
433 people have viewed this job.
About Amazon Web Services
Amazon Web Services is a secure cloud services platform, offering compute power, database storage, content delivery, and other functionality to help businesses scale and grow. Millions of customers currently leverage our cloud products and solutions to build sophisticated applications with increased flexibility, scalability, and reliability.
Our Cape Town development center is where the where Amazon Elastic Compute Cloud (Amazon EC2) was first created, in 2005, and still plays a key role in developing and running the majority of Amazon's EC2 core. In 2012, we also started building an AWS Support group based in Cape Town.

AWS isn't a start-up any more, but that doesn't stop us from acting like one. We set out every day to innovate and disrupt the status quo. We pursue unexpected paths and try to see things differently. We don't just sit back and watch the world change; we're the ones changing it. And we're on the hunt for curious and inventive builders who want to join a company where every day is full of challenging and meaningful work.

Sound like you? Then come build the future with us.


More Jobs at Amazon Web Services