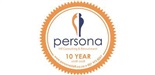 Salary:

Market Related

Job Type: Permanent

Sectors: IT

Reference: CPT001606/CK1
Partner Ad
External Application
---
Vacancy Details
Employer: Persona Staff
My client based in the Northern Suburbs is seeking to employ a Full Stack QA Engineer. As a QA Engineer, you will form part of the teams that are responsible for the development, integration and maintenance of in-house developed applications, providing innovative tools to the end user, ensuring a seamless, intuitive hosting experience to our customers.
The ideal candidate:
Will be adapt at both manual and automated testing of web applications. You will be expected to develop, implement, and maintain test plans for manual test scripts and automate these as part of our overall release and regression testing. You will need to work collaboratively with the development and quality assurance teams to triage problems, write bug reports, and perform validation. Following and adding to the existing test procedures, guidelines, standards, and processes. You should be willing to learn and work on new technologies. You will play a big part in maturing our CI/CD processes.
Requirements & Qualifications:


Proven work experience in software development.


Proven work experience in software quality assurance.


Proven work experience in testing automation.


Strong knowledge of software QA methodologies, tools and processes.


Experience in writing clear, concise, and comprehensive test plans and test cases.


Experience working in an Agile/Scrum development process.


Experience with using test management or bug management tools.


Hands-on experience with automated testing tools.


Be proficient in high-level language, preferably Java.


Experience with performance and/or security testing is a plus.


Solid knowledge of SQL and/or scripting is a plus.


Solid knowledge of RSpec and/or Capybara is a plus.


BSc or BTech majoring in Computer Science is a plus.


ISTQB Certification is a plus.


Either of the above will be advantageous, however, your ability to demonstrate your in-depth understanding of the web technologies and sound software engineering practices will trump a formal qualification.


Advantageous Skills & experience:


Selenium WebDriver/ Automation concepts


Maven and TestNG


Java


RSpec


Capybara


HTMl and CSS


Git/BitBucket


Jira and/or Confluence


Jmter, SoupUI, Postman or Insomnia


Java IDE, Jenkins, etc.


Please forward your CV to cindy@personastaff.co.za
Please advise what your salary expectations are?
Please note that only shortlisted candidates will be contacted.
---
414 people have viewed this job.
About Persona Staff
Vision
PERSONA's vision is to allow our Clients to focus on their core activities, and let PERSONA manage the responsibility of staff recruitment; ensuring the perfect fit between candidate and client for the most efficient and effective workforce.
PERSONA is committed to delivering the best service to our clients and candidates.
We recruit in the following industries:
Financial Services, Manufacturing, Engineering, Retail, Banking, Telecommunications, Information technology, Electronics, Logistics, Mechanical, Sales & Marketing, Office Support, Warehousing, Distribution and Supervision Staff
Services offered:
To our clients:-
Recruitment of permanent staff at all levels
In depth staff selection
Salary surveys
Advertising of available positions
Comprehensive interviewing
Screening of potential candidates according to client's specifications
Reference checks (on possible candidate)
ITC checks (on possible candidate)
Criminal checks (on possible candidate)
More background checks on request.
Psychometric testing (additional services)
Preparing of Job descriptions
PERSONA commits to adhere to industry standards and policies.
To possible candidate and job seekers:-
Professional resume
Regular correspondence
Interviewing tips
Summary of client information
Assistance to find the perfect job
More Jobs at Persona Staff
Accountant
East Rand
Job Type: Permanent
Posted 26 Nov 2020 | 28 Days left