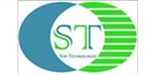 Salary:

Market Related

Job Type: Contract

Reference: SiriTjobs 09/2020
---
Vacancy Details
Employer: Siri Technologies (Pty) Ltd
Role Description
This role provides an exciting opportunity to roll out a new strategic initiative within the firm - an open
source Big Data application that leverages Absa's existing strategic Big Data stack. The Fullstack
Developer serves as a development and support expert with responsibility for the design, development,
automation, testing, support and administration of this Big Data application. The roles require experience
with both Hadoop and Kafka. This will involve building and supporting a real time streaming platform
utilized by Absa data engineering community. The incumbent will be responsible for developing features,
ongoing support and administration, and documentation for the service. The application provides a
platform for monitoring transactions for suspicious activities.
Candidate Description
The incumbent will have the opportunity of working directly across the firm with developers, operations
staff, data scientists, architects and business constituents to develop and enhance the big data service.
 Strong programming skills. Experienced and technically strong UI developer (Java, Angular) that
is backend (Java) savvy
 Development and deployment of data applications
 Must be a clear methodical thinker with good problem solving skills
 Able to perform under pressure in a fast changing environment
 Design and Implementation of infrastructure tooling and work on horizontal frameworks and
libraries
 Creation of data ingestion pipelines between legacy data warehouses and the big data stack
 Automation of application back-end workflows
 Building and maintaining backend services created by multiple services framework
 Maintain and enhance applications backed by Big Data computation applications
 Be eager to learn new approaches and technologies
 Background in computer science, engineering, physics, mathematics or equivalent
 Worked on Big Data platforms (Vanilla Hadoop, Cloudera or Hortonworks)
 Preferred: Experience with Scala and Java (beneficial: Python)
 Preferred: Experience with some of the following: Apache Hadoop, Spark, Hive, Kafka,
ZooKeeper, HBase, Linux, Bash, Strom, version control tools, continuous integration tools
---
Required Skills
java 8 : 5 to 6 years
openshift : 5 to 6 years
angular 4 : 3 to 4 years
---
Candidate Requirements
 Java is absolutely critical for this role
 Python will also be highly beneficial
 WEB API's
 Angular 2 (4+)
 RESTful services
 Would be beneficial to have understanding or experience with C#.NET, ASP.NET MVC 4+ (dotnet
core a plus)
 Experience with Elastic Search and Kibana
 UI charting (D3/highcharts/etc.)
 Experience with material design is a plus
 Attention to detail for UI design
 Understanding large scale system
 Familiar with Agile methodologies
 Familiar with Agile methodologies
 Experience and knowledge on CI/CD and tooling used – Bamboo, Jenkins GIT, Team City,
Octopus deploy
---
12 people have applied for this job. 599 people have viewed this job.
More Jobs at Siri Technologies (Pty) Ltd