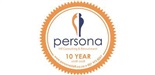 Salary:

Market Related

Job Type: Permanent

Sectors: Engineering

Reference: CPT001572/MS
Partner Ad
External Application
---
Vacancy Details
Employer: Persona Staff
Leading signage manufacturer in the corporate sector has an opportunity available for a Technical Designer / Draughtsman with applicable experience within the industry. The successful candidate will also serve as the council liaison for all LAA applications.
Responsibilities:


Technical design of signage elements.


Compiling of LAA applications (Artwork proposals, technical drawings, site plans, etc.).


Submission of LAA Plans to councils (various).


Following up and feedback to project managers on LAA (telephone/e-mail).


General design office work and other duties as required.


Requirements:


National Senior Certificate.


Suitable Tertiary Qualification.


Minimum of 3 to 5 years' experience in the signage industry.


Excellent communication skills in English.


Strong administration skills.


Computer literacy – AutoCAD, MS Office and CorelDRAW will be an added benefit.


To apply, please send your CV to melanie@personastaff.co.za
Please note that only shortlisted candidates will be contacted. Should you not receive feedback within 48 hours, please accept your application as unsuccessful.
---
459 people have viewed this job.
About Persona Staff
Vision
PERSONA's vision is to allow our Clients to focus on their core activities, and let PERSONA manage the responsibility of staff recruitment; ensuring the perfect fit between candidate and client for the most efficient and effective workforce.
PERSONA is committed to delivering the best service to our clients and candidates.
We recruit in the following industries:
Financial Services, Manufacturing, Engineering, Retail, Banking, Telecommunications, Information technology, Electronics, Logistics, Mechanical, Sales & Marketing, Office Support, Warehousing, Distribution and Supervision Staff
Services offered:
To our clients:-
Recruitment of permanent staff at all levels
In depth staff selection
Salary surveys
Advertising of available positions
Comprehensive interviewing
Screening of potential candidates according to client's specifications
Reference checks (on possible candidate)
ITC checks (on possible candidate)
Criminal checks (on possible candidate)
More background checks on request.
Psychometric testing (additional services)
Preparing of Job descriptions
PERSONA commits to adhere to industry standards and policies.
To possible candidate and job seekers:-
Professional resume
Regular correspondence
Interviewing tips
Summary of client information
Assistance to find the perfect job
More Jobs at Persona Staff
Stores Manager
Cape Town Northern Suburbs
Job Type: Permanent
Posted 19 Oct 2020 | 26 Days left