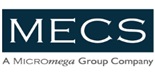 Salary:

Market Related

Job Type: Permanent

Sectors: Finance

Reference: JHB008098/LB
Partner Ad
External Application
---
Vacancy Details
Employer: MECS
My client is seeking a Chartered Accountant to perform the role of Financial Manager. Must have 10 years finance and management accounting experience in a mining environment. A further requirement is a BCom Hons and CA (SA).
QUALIFICATION REQUIREMENT:


Bachelor of Commerce Degree in Management / Financial Accounting (Required);


Bachelor of Commerce Honours Degree in Management / Financial Accounting (Required).


Chartered Accountant - CA (SA) (Required)


EXPERIENCE AND OTHER REQUIREMENTS:


10 Years Financial and Management Accounting Experience in a Mining Environment (Required);




5 Year Management Experience (Required);




Valid Code B Driving License (Required).


RESPONSIBILITIES:


Financial Support Services

:

Oversee Management Accounting, Financial Accounting, Procurement, Stores, Information Management and Payroll functions; Ensure legal compliance to enable Mining license to be kept and renewed; Ensure financial obligations and requirements of projects are met;




Co-compile, sign-off and ensure the implementation of Financial strategies; Responsible to sign-off and monitor the implementation of the Financial, Payroll, IT and Procurement strategies while ensuring strategies meet Mine requirements; Ensure compliance to relevant strategies; Alignment with strategic supply contracts to ensure low business interruption;




Budget and Business Plan Implementation and Monitoring: Develop the financial inputs in the 5-year business plan; Ensure accurate financial forecast in terms of financial year; Compile and ensure all processes are in place to enable the effective coordination of the budget; Complete forecasting to inform predicted profit making and cash flow predictions;




Compliance, Corporate Governance and Risk Management: Responsible to ensure compliance to all relevant statutory regulations and IFRS; Ensure relevant King Code II / III principles are implemented according to Head Office guidelines and compliance;




Financial Management: Ensure financial control, business planning, forecasting and financial report is reliable and accurate; Provide financial and non-financial information to Corporate Head Office, Stakeholders and regulatory bodies for consolidation into company results;




Financial Reporting: Ensure all financial accounting and management reporting are done in accordance with relevant principles and requirements; Ensure statutory reporting is done within set timeframe and according to set requirements; Ensure results are audited by external auditors and findings addressed; Provide information to Head Office for consolidation into company results;




Operational Governance: Represent the operation at the audit committee; Contact liaison for operation enterprise risk management; Manage operational internal and external year-end audits; Ensure adequate control over assets and company assets are safe; Ensure financial results are reported;




Ensure business plan is implemented in a manner that supports operational, quality and market imperatives; Develop and implement the functional strategic plan in support of the overall business plan; Accountability for the function's performance, within the agreed strategic framework;




Compliance and Risk Management: Legal, statutory and regulatory compliance on all requirements are implemented and maintained for function;




Coordinate various functions (IT, Payroll, Financial Accounting, Management Accounting, Procurement: Oversee the strategic and operational functioning (incl. resources) of various sections; Support of information management system to enable ISO 9001 and 14000 to be implemented effectively;




Ensure legal compliance to enable Mining license to be kept / renewed; Ensure financial obligations and requirement of projects are met; Co-manage the community perceptions of the Mine;




BBBEE Scorecard Management: Ensure the BBBEE scorecard is in place and completed on an annual basis; Drive and monitor progress on a continuous basis;


People Management: Manage own team's performance;




Internal and External Stakeholder Management: Ensure community expectations are addressed and perceptions are managed;


Ensure adequate control over assets and that company assets are safe.


---
232 people have viewed this job.
About MECS
MECS is a service-orientated business that focuses exclusively on manpower management, offering an effective, relevant human resources (HR) solution to a diverse client base. Started in 1981, and so with more than three decades' experience in recruitment and project support globally, we have the knowledge and expertise to fully address the demands of manpower management.
We assist clients in a way that strengthens both their permanent HR structures and project-based staffing requirements. Thus enhancing business performance through the support and management of an atypical workforce and the provision of global best-practice recruitment services.
The well-being of our employees is a priority and we offer reliable, secure and comprehensive employee services and benefits. Our guarantee of a growing pipeline of employment opportunities is invaluable in an extremely competitive labour market.
Beyond our core range of expertise we continue to be innovative, striving to enhance our offering and taking pride in excellent service delivery to both our employees and clients.
We welcome the opportunity to include you in the world of MECS; as a client or employee, we guarantee that all your needs will be met with professionalism and efficiency.