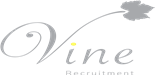 External Application
---
Vacancy Details
Employer: Vine Recruitment
A fruit farm in Riebeek Kasteel has an Compliance Administrator / Payroll (Farming) vacancy available for someone who has a passion for farming.
This vacancy is available for a dynamic and knowledgeable person who can perform tasks purposefully and systematically and complete them successfully.

Responsibilities include the following key aspects:

• Administration and execution of wages program and all aspects thereof.
• Handling of seasonal contracts.
• Administration and control of plant protection product and fertilizer records. (Block / board cost calculation)
• Packing material purchases and stocktaking. (Summary of invoices and reconciliation)
• Accreditation manager of farm, warehouse, and farm audits. (Includes presentation of general training.)
• Administer Diesel System and reports.

Minimum requirements include:

• Relevant and proven experience of 5 - 8 years in relation to administration and handling of payroll program as well as experience in audits e.g. BRC, GLOBAL GAP, SIZA or WIETA
• Proven knowledge and experience in the application of labor law.
• Candidates with an appropriate tertiary qualification or vocational training will be given preference.
• It is important that candidates have excellent communication skills as well as independent problem-solving and decision-making skills.
• Computer skills are essential: Outlook, Excel, Word

Please send your CV, references, availability and a photo to desmaine@vinerecruitment.co.za
---
1191 people have viewed this job.
About Vine Recruitment
Vine Recruitment was established in 2008 and has shown remarkable growth. Our name represents the beautiful Winelands area we call home and our goal is to give personal attention to each individual and client.

The word Vine comes from Grape-Vine, a word that symbolizes communication and spreading the news. Vine Recruitment is about communication and our focus is to build lasting relationships with our clients and candidates.
The vine symbolizes growth and we strive to offer individuals and our clients the opportunity for growth and development. We take pleasure in providing personal service to you, our clients and candidates, and our ultimate goal is to meet your needs.
More Jobs at Vine Recruitment
Estate Manager
Western Cape
Job Type: Permanent
Posted 24 Sep 2020 | 2 Days left
Bookkeeper
Cape Winelands
Job Type: Permanent
Posted 23 Sep 2020 | 23 Days left