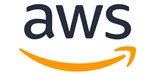 Salary:

Market Related

Job Type: Permanent

Sectors: Engineering IT

Reference: 1267843
External Application
---
Vacancy Details
Employer: Amazon Web Services
DESCRIPTION
Amazon is a world leader in Web-related technologies and services. Now, with Amazon Web Services (AWS) it is at the forefront of Cloud technologies, helping individuals and businesses take their computing infrastructure and applications into "the Cloud".
AWS Support provides global technical support to a wide range of external customers as they build mission-critical applications on top of AWS services such as Amazon S3 and Amazon EC2. We have a team of talented engineers located in a number of global locations.
We are seeking an Operations Manager with strong operational and technical leadership skills to manage a team of highly technical support engineers. As a member of the AWS Support team, you will interact with the full breadth of AWS services to deliver the best possible customer experience. You will be surrounded by smart people who are passionate about cloud computing and believe that world-class support is critical to customer success.
Your team will field technical inquiries from customers who want help using AWS services. You will work directly with AWS engineering teams to ensure that we deliver a high quality, quick resolution customer experience. You will be involved in managing global teams, influencing cross-site collaboration, and forging innovation within your team. In addition, you will drive customer communication during AWS critical events.
As Operations Manager, you will do much more than manage the operations team. You will be managing a team that builds automation and services that make operating a massive-scale infrastructure simple and easy, and you will own the end-to-end customer experience and channel the requirements to improve the service performance, scalability and reliability.
The ideal candidate will look like this…
Enjoy being a really great people manager. Building, motivating and mentoring a world-class support engineering team is the most important part of this role. You should have a proven track record of recruiting and retaining top talent and excel in day-to-day people and performance management tasks.
Have an understanding of Linux, networking & other technologies. The ideal candidate will have past experience working with an infrastructure team. You will also have a strong level of knowledge in Linux, and/or Windows. You will enjoy keeping your technical skills reasonably current, to the point that you can still contribute to architectural discussions. You regularly take part in deep-dive troubleshooting exercises and drive technical root cause analysis of complex issues.
Have strong project & product management experience. The successful candidate will feel comfortable defining project priorities. This will include helping innovate and invent new value-add services layered on top of our existing services. You will need excellent technical project management skills to deliver product roadmap items as well as other cross-team projects. Experience with Agile methodologies is an advantage.
Know how to run a tight, lean, efficient operation. The right candidate will want to measure and report everything and be very data driven. He/she will excel at using metrics, monitoring and alarming to measure and improve the operational processes and performance of their team.
Be great fun to work with. The right candidate will love what they do and instinctively know how to make work fun.
---
Candidate Requirements
BASIC QUALIFICATIONS
· 6+ years of experience managing technical teams with significant personnel management experience and examples of developing engineers and building successful teams.
· Highly technical and analytical; will have a strong focus on operational excellence and quality management.
· Data and metrics driven focus, both qualitative and quantitative.
· Strong analytical background; comfortable in ambiguous situations.
· Strong verbal and written communication skills; able to write strong business proposals
PREFERRED QUALIFICATIONS
· Strong business, operations and technical vision. Have been successful working across organizational boundaries, bringing together people with diverse perspectives and experience to find solutions.
· Experience operating mission-critical online services. Experience in an internet operational environment, including multiple data centers and thousands of servers.
· Experience managing IT environments on behalf of customers.
· Experience as a systems administrator or software development engineer. Experience with Web services, systems administration (Linux and/or Windows), Networking, Java, Perl, Ruby and Python.
· The Amazon Web Services business requires innovative thinking balanced with a strong customer and quality focus. This leader will have a track record of achieving that balance.
· Degree in Computer Science, Engineering, Mathematics or a related field.

Amazon is an equal opportunities employer, and we value your passion to discover, invent, simplify and build. We welcome applications from all members of society irrespective of age, sex, disability, sexual orientation, race, religion or belief. Amazon is strongly committed to diversity and Employment Equity within the workplace and the further diversification of ideas. In this regard, the relevant laws and principles associated with Employment Equity will be considered when appointing potential candidates. We are required by law to verify your ability to work lawfully in South Africa. Amazon requires that you submit a copy of either your identity document or your passport and any applicable work permit if you are a foreign national, along with an updated curriculum vitae.
---
1866 people have viewed this job.
About Amazon Web Services
Amazon Web Services is a secure cloud services platform, offering compute power, database storage, content delivery, and other functionality to help businesses scale and grow. Millions of customers currently leverage our cloud products and solutions to build sophisticated applications with increased flexibility, scalability, and reliability.
Our Cape Town development center is where the where Amazon Elastic Compute Cloud (Amazon EC2) was first created, in 2005, and still plays a key role in developing and running the majority of Amazon's EC2 core. In 2012, we also started building an AWS Support group based in Cape Town.

AWS isn't a start-up any more, but that doesn't stop us from acting like one. We set out every day to innovate and disrupt the status quo. We pursue unexpected paths and try to see things differently. We don't just sit back and watch the world change; we're the ones changing it. And we're on the hunt for curious and inventive builders who want to join a company where every day is full of challenging and meaningful work.

Sound like you? Then come build the future with us.


More Jobs at Amazon Web Services