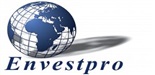 ---
Vacancy Details
Employer: EnvestPro
Financial Advisor - Envestpro Wealth Planner, Gauteng
Employer: Envestpro
---
Being a Financial Advisor is about providing your clients with financial security, financial freedom and building a long-term relationship with them.
At Envestpro, we will give you that opportunity to partner with your clients and build a sustainable practice under the Liberty banner. We have a wide range of products and services which you can offer to your clients.
Envestpro has the best personalised and individual support for a Financial Advisor in the market and joining Envestpro will give you access to our unique training and exciting company.
If building your own professional and profitable business practice appeals to you, then this opportunity will be ideal.
Should you not receive a reply from us within 2 weeks from the date of applying, please consider your application as unsuccessful.
---
---
Candidate Requirements
Grade 12 and Professional qualification
Clear credit record, with no criminal record (compulsary)
Valid driver's licence (compulsory)
Own reliable transport (compulsory)
Own Laptop (compulsory)
Further to meeting all the minimum requirements, the following criteria would be essential:
Entrepreneurial mind-set (must be able to work independently)
An established network of clients and ability to prospect for new business
Effective planer, organised and can manage thier own time.
Good Networking and networking skills
Sales and goal driven
---
35 people have applied for this job. 891 people have viewed this job.
About EnvestPro
Our Vision:
Changing Lives – "One Life at a Time"
Our Mission:
Achieving our vision through comprehensive risk protection solutions implemented with diverse products.
Always start each day from a place of excellence, be driven to be the best in what we do, never settle for mediocrity, live our lives to higher standard.
Our Approach:
Is one where we first clearly define a need and then provide a solution whereby we implement a sound strategy that is agreed upon and continuously reviewed to keep it current.
Similar Jobs
Financial Advisor
Johannesburg CBD
Job Type: Permanent
Posted 28 Oct 2020 | 61 Days left
Financial Advisor
Johannesburg South
Job Type: Permanent
Posted 28 Oct 2020 | 61 Days left