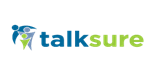 Salary:

Market Related

Commision: Yes

Job Type: Permanent

Sectors: Call Centre Sales

Reference: WFH/08/2020
---
Vacancy Details
Employer: Talksure
Over the past months, we've had to make numerous changes to the way we conduct our lives and daily business activities. From well before the national lockdown, Talksure took unprecedented steps to ensure a hygienic and healthy working environment for all our staff. We evolved to meet the needs of an extreme new reality and embraced the new normal by speedily, successfully, and safely implementing Work from Home solutions from Day 1 of Level 5 Lockdown.
Because of this, Talksure is able to continue to create new jobs, notwithstanding the challenges brought about by the COVID-19 Pandemic.
All current vacancies include the opportunity to Work from Home. This provides prospective candidates with the opportunity to stay safe whilst securing an income and building a great career.
Sales agent positions are available for highly results driven, self-starting team players who want to work from the comfort and safety of their own homes, delivering exceptional sales performance to maximise their earning potential.
If you have big dreams and big goals, look no further!
We are looking for experienced sales agents with exceptional track records in delivering great results in selling insurance and non-insurance products.
Talksure is committed to long term relationships, the success of all our people and the development of their careers, while ensuring their health and safety in the most reliable way possible – working from home.
#StaySafe #StrongerTogether
---
Candidate Requirements
Matric / Grade 12 or equivalent
Minimum 6 months contact centre sales experience
Insurance industry experience advantageous
English (Read, Write and Speak)
Second Language Advantageous
Must be able to work on Microsoft Office including Word, Excel and Outlook (Basic)
Excellent objection handling skills
Strong verbal communication ability (English)
Good listening skills
Ability to build rapport
Highly resilient
Self-motivated and results orientated
Solutions orientated
High quality orientation
Attention to detail
Have good organisational and time management skills
Highly professional and takes ownership
---
Hot Job
578 people have applied for this job. 6239 people have viewed this job.