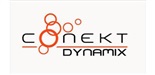 ---
Vacancy Details
Employer: Conekt Dynamix Pty Ltd
Leading Bank requires the skills of an experienced Automation Tester.
This position can be filled remotely as long as a stable internet connectivity is in place and located in SA.
It is a 6 month contract, with the possibility of being renewed
Assessment will be required to be completed.
Software test automator or an automated test engineer should have very good understanding of what he needs to test- GUI designs, load or stress testing. He should be proficient in automation of software testing, and he should be able to design test suites accordingly. A software test automator should be comfortable using various kinds of automation tools and should be capable of upgrading their skills with changing trends. He should also have programming skills so that he is able to write test scripts without any issues. The responsibilities of a tester at this position are as follows:
---
Candidate Requirements
Matric qualification essential

Clear credit and criminal records

3 years + experience

Experience within a banking/financial institution advantageous
He should be able to understand the requirement and design test procedures and test cases for automated software testing.

Design automated test scripts that are reusable.

Ensure that all automated testing related activities are carried out as per the standards defined by the company.
---
Hot Job
84 people have applied for this job. 1858 people have viewed this job.
More Jobs at Conekt Dynamix Pty Ltd
Java Developer
Johannesburg
Job Type: Contract
Posted 09 Sep 2020 | 40 Days left