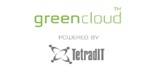 Salary:

Market Related

Bonus: Performance

Commision: N/A

Job Type: Permanent

Sectors: IT

Reference: crmdev5
---
Vacancy Details
Employer: Tetrad IT CC
Tetrad IT has become known for its commitment to excellence. This is largely due to our hiring practices that ensure we have only the brightest and the best talent on board that it takes to succeed in our mission and vision of offering top-class services to our clients.
We engage with clients in a mutually beneficial manner, with the goal of building long term relationships. These are characterized by mutual trust and our commitment to consistently delivering world-class services through experienced and well trained consultants.
Responsibilities will include but not limited to:
Customer Support, liaising directly with the clients
Analyze and review business, functional, and technical requirements
Document and develop code according to specifications and standards
Prepare test data and plan and conduct basic unit or module testing
Provide support for quality assurance testing and defect resolution
Participate in project team meetings and communicate effectively with peers, architects, system analysts, business analysts, project managers, quality control, and across other technology team boundaries, reporting project status as required
May be required to be on call to provide support on a need-to basis
Analyse business reporting needs and create reports based on those needs
Develop new functionality and be able to determine when custom functionality is necessary and when out of the box functionality can be used
Generate workflows to simplify user experience with system
---
---
Candidate Requirements
Must have a disciplined, self-motivated work ethic
Proficient oral and written communications skills are a must to interact with the team
Ability to complete all phases of software development life cycle including analysis, design, development, testing and support
Ability to work on multiple projects with multiple deadlines
Ability to innovate and provide functional applications with intuitive interfaces
Ability to take ownership and deliver on time
Must have 2-3 years relevant experience
Experience in Java
Experience with Salesforce will be an advantage
Experience with CRM software and/or Amazon Web Services will be an advantage
---
Hot Job
42 people have applied for this job. 1270 people have viewed this job.
About Tetrad IT CC
Understanding customers is a critical success factor for any organisation. Now more than ever, customers want to connect and do business through many different channels – bridging generational gaps and attitudes is no easy feat. Our best of breed Customer Experience applications allow us to create that link whilst at the same time maximising employees' productivity.
Tetrad IT is a proudly South African company, a Gold level member in Oracle PartnerNetwork (OPN) and Salesforce Alliance Partner. Tetrad IT drives Customer Experience by providing a full suite of professional services for both On-Premise and Cloud applications. These include Salesforce, Oracle's Siebel CRM, Oracle Sales Cloud (CRM), Oracle RightNow (Service), Enterprise Development on the Java platform and Microsoft Dynamics CRM. We also have strong enterprise Master Data Management skills which is critical to the success of organisations that rely on their customer data.
Our Customer Experience offering allows organisations to wow their customers, meet them where they are and tell them the things that matter.