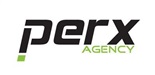 Salary:

R8 000.00 - R25 000.00 Per Month

Commision: Yes

Job Type: Permanent

Sectors: Sales Telecommunications

Reference: Nelspruit Cell C
---
Vacancy Details
Employer: Perx Global Services (Pty) Ltd
A leader in the telecoms industry is looking for positive and career driven Sales Representatives in Nelspruit. The company has over 20 million subscribers and this opportunity provides individuals ample opportunity to grow within a fast growing industry. Sales Representatives close leads created by marketing/product activations in areas with fiber infrastructure.

Responsibilities:

Generating leads.
Meeting or exceeding sales goals.
Negotiating all contracts with prospective clients.
Preparing weekly and monthly reports.
Coordinating sales efforts with marketing programs.
Understanding and promoting company programs.
Preparing and submitting sales contracts for orders.
Visiting clients and potential clients to evaluate needs or promote products and services.
Maintaining client records.
Answering client questions about terms, products, prices and availability.
---
Candidate Requirements
Own reliable transport
Matric
Valid Drivers' licence
Experience in sales
Understanding of the sales process and dynamics
A commitment to excellent customer service
Excellent written and verbal communication skills
Superb interpersonal skills, including the ability to quickly build rapport with both customers and suppliers
Experience using computers for a variety of tasks
Competency in Microsoft applications including Word, Excel, and Outlook
Able to work comfortably in a fast paced environment
Have to be self motivated
---
Hot Job
147 people have applied for this job. 1873 people have viewed this job.
About Perx Global Services (Pty) Ltd
Pax Staffing Dynamix is a solutions based business with a commitment to innovation, adding value and great results. We deliver tailored field marketing solutions to support clients across a wide variety of business sectors. Blending best practice from around the world calling on sales and marketing expertise to ensure that we provide international solutions locally.
Pax Staffing Dynamix is committed to excellence. Our core and supporting values run through the heart of the business and shape all behaviours - with clients, business partners, field teams and each other.
PAX Staffing Dynamix was founded in 2011 as a retail staffing solution. Uniquely we provide a 360° solution achieved through above normal effort, dedication, and meticulous in delivering more than what our clients expect from a service provider. It is our view and proven through experience that only by following this approach and having the right staff, will we be in a position to grow and expand our business in the staffing and resourcing environment. There are many competitive businesses operating in the staff placement business, and as such the only way PAX Staffing Dynamix sets itself apart is by providing a solution that compliments and supports each of our individual client and customer needs.
Similar Jobs
Sales Agent
Gauteng
Job Type: Contract
Posted 29 Sep 2020 | 60 Days left
Sales Consultant
KwaZulu-Natal
Job Type: Permanent
Posted 21 Sep 2020 | 52 Days left
More Jobs at Perx Global Services (Pty) Ltd