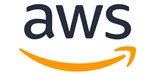 Salary:

Market Related

Job Type: Permanent

Sectors: Engineering IT

Reference: 1001939
External Application
---
Vacancy Details
Employer: Amazon Web Services
DESCRIPTION
Would you like a career that gives you opportunities to help customers architect their SAP workloads onto AWS? Do you like to work on a variety of projects, leading customer and partner teams to achieve AWS and SAP best practices? Do you have a unique combination of deep technical knowledge, business acumen and strong interpersonal skills? Would you like a career that gives you opportunities to help customers and partners use cloud computing to do big new things faster and at lower cost? Do you want to be part of history and transform businesses through cloud computing adoption? Do you like to work on-site in a variety of business environments, leading teams through high impact projects that use the newest data analytic technologies? Would you like a career path that enables you to progress with the rapid adoption of cloud computing?
At AWS, we are hiring highly talented and technical SAP architects to help accelerate our growing Professional Services business. You will join our SAP practice team focused on AWS's most critical SAP customers. Our consultants will collaborate with partner and client teams to deliver proof-of-concept projects, conduct topical workshops, and lead implementation projects. These professional services engagements will focus on customer SAP solution architectures that have never been done before, providing customers with unprecedented value.
We are looking for someone who is passionate about:
· Architecting SAP solutions for simplicity, massive scale, resiliency and maintainability
· Working on the cutting edge of a wide range of innovative AWS use cases
· Setting-up and configuring SAP based on best practices
· Automating SAP deployment, configuration and operations
· Creating scripts, tools and services
· Coaching customers and partner teams to be self-sufficient
Responsibilities include:
As Senior Consultant you will lead complex projects with autonomy and discretion, often involving multiple Amazon and customer teams.
You will work with customers and partners, leading them through planning, prioritization and delivery of complex transformation initiatives, while collaborating with relevant Sales and Service Teams. You will design and deliver solutions that solve for new levels of complexity, scale and performance, and in turn, enable breakthrough innovations. You will create and apply frameworks, methods, best practices and artifacts that deliver prescriptive guidance to customers, and publish and present them in large forums and across various media platforms. You will guide customers' technical architecture and investments, maximizing alignment with the AWS platform, and ease of adoption as new services and products become available.
You will help customers define target business outcomes and related work streams, and lead the subsequent projects and initiatives to consistently exceed these goals.
As an Amazonian leader you will demonstrate the Amazon Leadership Principles, coaching and mentoring others on best practices, performance and career development.
Amazon aims to be the most customer centric company on earth. Amazon Web Services (AWS) provides a highly reliable, scalable, low-cost infrastructure platform in the cloud that powers critical applications for hundreds of thousands of businesses in 190 countries around the world.
This is a customer facing role. You will be required to travel to client locations and deliver professional services when needed.
---
Candidate Requirements
BASIC QUALIFICATIONS
Bachelor's degree, or equivalent experience, in Computer Science, Engineering, Mathematics or a related field
Experience with SAP systems (like SAP Business Suite, SAP HANA, SAP Business Objects, SAP Mobility etc) and their architecture
Experience with SAP Basis / NetWeaver Administration
10+ years of IT development or implementation/consulting experience in the software or Internet industries
Experience with SAP applications and security
Experience in SAP Sizing
Experience in SAP Installation
Experience in SAP Backup and Recovery
Experience in SAP High Availability architecture
Current hands-on implementation experience required
PREFERRED QUALIFICATIONS
Experience in a Chief Architect role or similar
Masters or PhD in Computer Science, Physics, Engineering or Math
Prior experience in a technical role within a services organization
Experience building sophisticated and highly automated infrastructure
Prior success in automating a real-world production environment
Scripting skills, i.e., Powershell, Python, Bash, Ruby, Perl, etc.
Familiarity with any monitoring tools like Nagios, Incinga, SiteScope, etc.
Experience with automated testing tools (ie. HP Loadrunner)
Amazon is an equal opportunities employer. We believe passionately that employing a diverse workforce is central to our success. We make recruiting decisions based on your experience and skills. We value your passion to discover, invent, simplify and build.
By submitting your resume and application information, you authorize Amazon to transmit and store your information in the Amazon group of companies' world-wide recruitment database, and to circulate that information as necessary for the purpose of evaluating your qualifications for this or other job vacancies.
---
452 people have viewed this job.
About Amazon Web Services
Amazon Web Services is a secure cloud services platform, offering compute power, database storage, content delivery, and other functionality to help businesses scale and grow. Millions of customers currently leverage our cloud products and solutions to build sophisticated applications with increased flexibility, scalability, and reliability.
Our Cape Town development center is where the where Amazon Elastic Compute Cloud (Amazon EC2) was first created, in 2005, and still plays a key role in developing and running the majority of Amazon's EC2 core. In 2012, we also started building an AWS Support group based in Cape Town.

AWS isn't a start-up any more, but that doesn't stop us from acting like one. We set out every day to innovate and disrupt the status quo. We pursue unexpected paths and try to see things differently. We don't just sit back and watch the world change; we're the ones changing it. And we're on the hunt for curious and inventive builders who want to join a company where every day is full of challenging and meaningful work.

Sound like you? Then come build the future with us.


More Jobs at Amazon Web Services