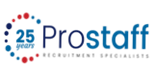 Salary:

Market Related

Job Type: Permanent

Sectors: Manufacturing

Reference: PS009026/DA
Partner Ad
External Application
---
Vacancy Details
Employer: Prostaff Recruitment
A well-known international company requires the above to be responsible for studying the Chemical Make-up of materials that are essential in Industrial Manufacturing businesses as well as being responsible for conducting research on new products and exploring how processes and equipment may be improved within the organization.
Minimum requirements for the role:


A Bachelor's Degree or related in Chemistry or Analytical Chemistry or related Sciences field is essential.


Previous experience having worked in Analytical Chemistry, Wet Chemistry or Product Development Environment is essential.


Experience in Scientific Research and Laboratory Work may be advantageous or someone who has worked within Water Chemistry is pref. but not essential.


Previous Regulatory Experience within the Chemical Industrial sector is pref.


Proficiency with computers and Scientific equipment is essential.


The successful candidate should have strong problem-solving, critical thinking, and analytical skills.


The successful candidate should be comfortable writing technical reports and analyses of their findings.


Knowledgeable of Wet Chemistry (i.e. Titrations) and Gravimetric analysis, as well as good Laboratory Practices (GLP) is pref.


The successful candidate will be responsible for:


Controlling the day-to-day operations including auditing, meetings, training and updating documents and records for all aspects of the systems.


Reviewing the test results completed by the Lab Analysts, to confirm their accuracy.


Analysing Organic and Inorganic Compounds to determine chemical and physical properties, composition, structure, relationships, and reactions.


Developing, improving and customizing products, equipment, formulas, processes, and analytical methods.


Inducing changes in composition of substances by introducing heat, light, energy, and chemical catalysts for quantitative and qualitative analysis.


Investigating issues, analysing root causes and defining resolutions.


Suggesting improvements for test procedures to achieve project objectives.


Managing the outsourcing of independent analysis through accredited laboratories.


Maintaining lab equipment and troubleshooting or reporting on malfunctions and purchasing new laboratory supplies.


Working as part of the quality leadership team to develop and deploy global policies and programs.


Driving customer satisfaction and handling customer complaints when needed.


Ensuring that all relevant Environmental, Health and Safety Policies, Procedures and Practices are maintained, as well as the 5s within the Laboratory.


Salary package, including benefits, is highly negotiable depending on experience gained.
---
700 people have viewed this job.
About Prostaff Recruitment
Established in 1992, the Prostaff Holdings Group is entrusted by many successful companies and skilled candidates to provide complete recruitment solutions and highly effective human resource services specialising within the areas of Scientific, Food and Personal Care, Medical / Pharmaceutical, Engineering, Mining, Civil and Building, FMCG, Financial and Management.
Mission Statement
Our mission is to exceed client expectations by offering specialised recruitment and human resources services that will identify and promote the full potential of suitable candidates for long term careers with client companies. Our philosophy is straight forward: We are in the business of building long-term relationships with our clients and candidates. Our in-depth knowledge and years of experience within our industries of speciality enable us to provide the best service to both clients and candidates.
Prostaff is a member of APSO , the Personnel Recruitment governing body and we are passionately committed to and believe in its credo - "Honesty and Integrity".
More Jobs at Prostaff Recruitment