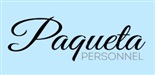 ---
Vacancy Details
Employer: Paqueta Personnel
My client, a large and well known company based in Woodstock, Cape Town has an opportunity for a creative and innovative individual to join the Learning and Development Department as a Junior Instructional Designer.
The individual will be responsible for the design and development of learning programmes and e-Learning projects.
KEY PERFRORMANCE AREAS
Learning Analysis:
· Support the learning operations team in confirming client expectations around learning deliverables
· Conduct learning needs analyses for learning programmes
· Determine scope of work for learning programmes
· Create programme project plan
· Measure the impact of training within the organization, ROI
Instructional Design:
· Design of detailed programme frameworks
· Determine the performance and learning outcomes for programmes
· Research and gathering of content for identified topics and perform content gap analyses
· Design and present high-level learning solution overviews (including sample) for stakeholders
· Collaboration with subject matter experts and other stakeholders to ensure that learning objectives are fulfilled.
· Recommendation of appropriate interactive learning strategies and tools
· Responsible for sourcing of suitable training programmes and supporting material/media (including audio, video simulations, role plays and games)
Development of Learning Programmes:
· Design course materials in a variety of formats including print, graphics, audio, video animation and multimedia to ensure highly interactive learning solutions
· Design of e-learning templates and storyboards
· Manage and oversee the e-learning platform, LMS ensuring the system remains compatible to learning programmes offered
· Perform quality assurance of learning materials in line with standards and user acceptance testing of e-learning programmes before publishing
· Prepare review and maintenance plans for learning programmes
---
Required Skills
instructional design : 2 to 3 years
instructional technology : 2 to 3 years
storyboarding : 2 to 3 years
LMS (Moodle) : 2 to 3 years
---
Candidate Requirements
· OD-ETDP qualification ESSENTIAL
· 2 to 3 years working experience in instructional design and with instructional technology
· Experience in retail services industry
· Visual design skills (Captivate, Articulate Storyline, Illustrate)
FUNCTIONAL COMPETENTIES
· Excellent knowledge of learning theories and instructional design models
· Solid knowledge of course development software and at least one learning management system
· Knowledge on LMS (Moodle)
· Experienced in Dreamweaver photoshop Illustrator and ability to storyboard
· Ability to write effective copy instructional text audio scripts/video scripts
· BA Degree in instructional design educational technology or similar
· HTML Flash (An Advantage)
Must be Criminal Clear
Must reside in the Greater Cape Town area or be willing to relocate
---
22 people have applied for this job. 753 people have viewed this job.
About Paqueta Personnel
At Paqueta Personnel we pride ourselves to be an agency with a difference. We have appointed people from all levels and would like to share our knowledge with you in making your appointments a pleasure. We believe in the quality of our applicants and in the personal relationships with our clients. Our services include all the normal activities of a recruitment agency and these include: Candidate based or Competency based interviews with applicants. Conducting of reference checks on all applicants. Briefing of applicants before and after client interviews. Advertising on behalf of client. Guarantee Period follow up service with both the client and the applicant. Key areas of expertise include:Permanent and Temporary placements.
More Jobs at Paqueta Personnel