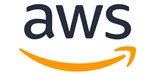 Salary:

Market Related

Job Type: Permanent

Sectors: IT

Reference: copy-928294

Employment Equity Position
---
Vacancy Details
Employer: Amazon Web Services
At Amazon, we are working to be the most customer-centric company on earth. To get there, we need exceptionally talented, bright, and driven people. Amazon is continually evolving and is a place where motivated employees thrive and also where employee ownership and accountability lead to meaningful results.
Amazon is a place where builders can build. Our internships offer exceptional opportunities for you to grow your technical and non-technical skills. From day one, you will be working with experienced engineers and designers who love what they do.
We are looking for outstanding candidates to join our team for 2-3 month Software Development Engineering internships. Internships are flexible in length to fit in with your university's placement scheme.
Our interns join one of our small agile teams at our development centre, launching and growing new initiatives for Amazon's global business. Your team will be involved in every aspect of the process - from idea generation, business analysis and technical design through to development and deployment across a variety of technologies - giving you a real sense of ownership. Together we build systems that meet high standards of performance and reliability and operate at massive scale
As an intern you will go through induction training before joining your team. You will drive your own learning and development with guidance and coaching from your manager, buddy and colleagues around you.
You will be part of a team of Amazon software engineers and you will help them create complex tools in several different programming languages that will help improve the quality of Amazon's catalogue. You'll create professional quality software by applying software engineering best practices, while being exposed to cutting edge technologies.
---
Candidate Requirements
Basic Qualification
· Currently on a Bachelors/ Masters degree relevant to Computer Engineering/ Computer Science/ Software Engineering etc.
· Knowledge of Computer Science fundamentals such as object-oriented design, algorithm design, data structures, problem solving, and complexity analysis
- Knowledge in Ruby, Perl, Java or C/C++.
Preferred Qualifications
· Development Experience in Java, C, C++, Perl, Linux
· Interest in developing web services, or other large scale distributed systems
---
Hot Job
92 people have applied for this job. 1078 people have viewed this job.
About Amazon Web Services
Amazon Web Services is a secure cloud services platform, offering compute power, database storage, content delivery, and other functionality to help businesses scale and grow. Millions of customers currently leverage our cloud products and solutions to build sophisticated applications with increased flexibility, scalability, and reliability.
Our Cape Town development center is where the where Amazon Elastic Compute Cloud (Amazon EC2) was first created, in 2005, and still plays a key role in developing and running the majority of Amazon's EC2 core. In 2012, we also started building an AWS Support group based in Cape Town.

AWS isn't a start-up any more, but that doesn't stop us from acting like one. We set out every day to innovate and disrupt the status quo. We pursue unexpected paths and try to see things differently. We don't just sit back and watch the world change; we're the ones changing it. And we're on the hunt for curious and inventive builders who want to join a company where every day is full of challenging and meaningful work.

Sound like you? Then come build the future with us.


More Jobs at Amazon Web Services