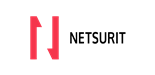 Salary:

On Application

Job Type: Permanent

Sectors: IT

Reference: A121
External Application
---
Vacancy Details
Employer: Netsurit Pty Ltd
Introduction:
Inobits, a division within Netsurit are looking for a Cloud Infrastructure Consultant with expertise in deployment and migration projects. This is a great opportunity for anyone looking for an exciting, challenging opportunity to deliver varied and leading-edge solutions in Azure.
Description:
The role of the Cloud Infrastructure Consultant is a technical 'hands-on' role and focuses on low level design, deployment and documentation of Azure solutions. We're looking for an ambitious consultant, with proven project delivery experience looking to bring their expertise and knowledge to our company. It will involve taking customers on the journey from initial assessment and advice, through to planning, architecture, design, migration and transformation with defined results. As well as delivering technical solution, you will be working closely with our Cloud Infrastructure Solution Architects and Project Managers.
Requirements:
Responsibilities:


Working with Cloud Solution Architects and Project Managers, and colleagues to deliver enterprise level Azure implementations and migrations.


Working with Cloud Solution Architects to improve and refine approach, tooling and delivery of repeatable solutions.


Delivery and optimisation of customer workloads into Microsoft Azure, providing deployment guidance, supporting development of the customers' cloud adoption model, and providing appropriate recommendations to overcome blockers.


High standards and best practice application during project delivery.


Creation of low-level and high-level design documentation.


Required qualifications and experience


Matric


Minimum 6+ years of IT working experience within administration or IT consulting.


Minimum 3+ years delivery experience with public or private cloud migrations, including migrations to Azure, AWS, VMware or Hyper-V.


Any Microsoft Azure certification, including any two of the following Microsoft exams: 70-533, 70-534, AZ-100, AZ-102, AZ-103, AZ-104, AZ-300, AZ-301, AZ-302.


Knowledge of networking and security technologies such as enterprise monitoring, LAN/WAN networking, anti-virus and encryption solutions beneficial.


Experience working with Open Source technologies and tooling beneficial.


3+ years of Active Directory support and implementation experience


PowerShell scripting (intermediate to advanced experience).


Experience in implementation and migration of customer platforms.


Proven track record in delivering successful technology projects


Willing to travel to customer sites and to provide detailed technical documentation.


Excellent interpersonal, communication and written skills and relationship building.


---
1153 people have viewed this job.
About Netsurit Pty Ltd
"Surround yourself with the dreamers and the doers, the believers and thinkers but most of all surround yourself with those who see greatness within you…" – Edmund Lee
Why do we do what we do? How do we believe we truly make a difference in the lives of our people and our clients? The answer lies in our cause: Supporting the Dreams of the Doers.
At Netsurit, our People come first – before Clients and before Profits. Over the years we have learned that great talent in the IT industry don't just want the opportunity to do great work, they also want to lead a balanced life – we provide our People with the opportunity for both through our Dreams Programme, which is the foundation of our culture. We know, you're probably saying "wtf?". The Dreams Programme is our way of helping our People understand what they really want from their lives and then supporting them in the achievement of their greatest goals and dreams.
It still feels like a dream when we think back to 1995 where it all began while we were still at University and selling computers and engineering calculators to our fellow students and anyone else who would buy them. Over the past 5 years we have enjoyed a 36% compounded annual growth rate and we are proud to count some of South Africa's greatest companies as our clients. We have laid out an audacious plan for 2020 which is centred on significant growth and at the same time, protecting our culture, which we believe is our greatest competitive advantage. The two business areas driving this growth are Managed Services and Solutions Architecture and we have been acknowledged for our excellence by our clients and have been the recipient of international awards that we are very proud of.
We are a proudly South African company with offices in Johannesburg, Cape Town, Durban, Vietnam and Mauritius with additional growth plans in the UK and US.
More Jobs at Netsurit Pty Ltd