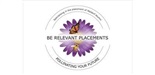 Apply Now
In order to apply for this job, please register your profile or log in with an existing account.
---
Vacancy Details
Employer: Be Relevant Placements
A Port Elizabeth based manufacturer of quality technical pre-cast concrete products is looking for a Technical Specifier who will build relationships with the Designers and Engineers of Sites to enhance their experience of this manufacturers technical products.
If you are a person from a Civil or structural Engineering background or similar who has a drive to see technical products correctly installed on site, who is happy to get their hands dirty ensuring installation happens correctly the first time and who enjoys building relationships with other professionals around a common interest of designing and installing fit for purpose and aesthetic concrete products on site, you are the right person.
You will have to have a proven track record of interacting with architects and engineers and a relevant qualification and practical experience.
This manufacturer is a high end quality products producer that provides relevant products to the construction industry. This manufacturer understands that their reputation is only as good as the markets perception.
---
Candidate Requirements
Skills
Related professional Technical or degree qualification
• Proficient at reading technical documents
• Professional Letter Writing
• Word; Excel and Powerpoint proficient
• Outlook
• Proficient typist
• Understand technical drawings/3D Concepts
• Good presentation skills
Experience
A track record proving influence on their environment
Proven Reliability
Worked in a structured environment that demanded measurement and reporting
Administratively strong
Communicates experiences, successes and failures
Can describe where learning has taken place from experience
---
Apply Now
In order to apply for this job, please register your profile or log in with an existing account.
Hot Job
79 people have applied for this job. 3766 people have viewed this job.
About Be Relevant Placements
At Be Relevant Placements we understand that only by you offering relevance to the market efficiently can the success of your organisation be maintained. We know that to sustain this success flexibility and innovation is imperative. Only your people can help you do this.
Our commitment to you the employer is to:
Understand the dynamics and personality of your team so that we can pollinate your team with people that will bring the needed balance and skill to enhance your capacity to be relevant and efficient.
Our commitment to you the job seeker is to:
Understand who you are in order to facilitate your placement in a team that will enhance your ability to grow and learn while contributing to the success of the organisation.
More Jobs at Be Relevant Placements