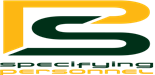 ---
Vacancy Details
Employer: Specifying Personnel
Food Safety Manager (CHE706)
Bloemfontein
R 30 000 to R 34 000 per month
Job Overview:
The incumbent is responsible for planning, implementing and maintaining all aspects of quality and food safety requirements, in line with the requirements of ISO22000 standards. Ensure adherence to internal quality & food safety policies, goals and standards and external quality & food safety legislation. Responsible for research and development.
Requirements:
· Grade 12
· Diploma in Quality/Food Safety Management and/or Diploma or Degree in Food Technology
· 5 Years' working experience of which 3 years in a supervisory position
Responsibilities:
· Management system Implementation, Administration, Audits, Continual improvements.
· Coordinate with external consultants on Management system improvement.
· Coordinate external and supplier audits.
· Food safety & GMP/PRP implementation and verification
· Management of laboratory, control and handling of non-conforming product.
· Subordinate and team training on Quality and food safety requirements.
· Research and Development
· Internal Communication meetings
To apply for this position: Send MS Word format CV to vacancies@emporium.co.za and use CHE706 in the subject line
---
Hot Job
100 people have applied for this job. 2313 people have viewed this job.
More Jobs at Specifying Personnel