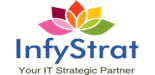 Salary:

Market Related

Job Type: Contract

Sectors: Banking Consulting

Reference: 1684351
---
Vacancy Details
Employer: Infystrat Recruitment Agency
Job Description
Hands on experience in designing and developing applications using Java EE platforms
Object Oriented analysis and design using common design patterns.
Excellent knowledge of Relational Databases, SQL and ORM technologies (JPA2, Hibernate)
Experience in the Spring Framework
Tools:
Eclipse, Apache Tomcat, WebSphere, SVN, GIT, IBM RSA (Rational Software Architecture), IBM RTC (Rational Team Concert), Star UML, NetBeans, Sonarqube, Agilefant, WebSphere MQ, PMD. SOUP UI, VOLANTE ETL tool
Programming Language:
Core Java, Hibernate, Spring, Struts, SQL, JSP, Servlets, JMS, Junit, HTML, CSS, XML, UML, JavaScript. Soap Web Services (Axis, Spring), Rest Full Web Services (Spring, Jersey
---
Required Skills
java : 4 to 5 years
spring : 4 to 5 years
---
27 people have applied for this job. 808 people have viewed this job.
About Infystrat Recruitment Agency
InfyStrat Software Services is a IT Strategic partner for global organizations looking to strategically transform, grow, and lead in today's challenging business environment. We are a global leader in IT services, digital, business solutions, consulting, technology, outsourcing and next-generation services. Our continued industry-leading growth is a testament to the certainty our clients experience every day. InfyStrat operates in the Africa, US & India whilist planning to expand its operations Europe, Middle East, Europe, Middle East, Australia regions and has delivery centres in India (Bangalore, Pune & Mumbai), Johannesburg & US (TN).
More Jobs at Infystrat Recruitment Agency