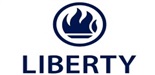 ---
Vacancy Details
Employer: Liberty FA
Join an industry leader in one of the top 10 careers to pursue, taking into consideration the compensation, job fulfilment and quality of life.
Setup your own business within one of the most dynamic and respected companies in the following areas: Umhlanga, Mount Edgecombe, Westville, Kloof and PMB.
Your role will include:
Lead the way to the path of financial security for your clients
Prospect for new clients (90% of success depends on your ability to prospect)
Provide solutions to clients based on financial needs analysis
Manage client relationships
Manage wealth holistically
Benefits:
Significant remuneration potential
Challenging but fulfilling opportunities
Abundance of personal satisfaction
Flexible working hours
Access to specialised support
Our training, ongoing development and support will enable you to maximise your entrepreneurial potential.
Liberty is not just our name. It's what we do
APPLY NOW
---
Required Skills
negotiation skills : 1 to 2 years
sales skills training : 1 to 2 years
influencing others : 1 to 2 years
---
Candidate Requirements
Requirements:
Clear credit and criminal record
Own vehicle essential
Valid driver's licence
Laptop
Skills:
Burning desire to be self-sufficient and self-reliant
Propensity to work particularly hard
Enthusiasm, even in the face of adversity
Ability to sell yourself, your ideas and services
Qualifications:
Matric (essential)
Degree (preferable)
RE (highly advantageous)
---
Hot Job
56 people have applied for this job. 578 people have viewed this job.
About Liberty FA
At Liberty we believe that when knowledge rolls up its sleeves, people's realities change. And that's what we do; we change realities every day.
Since 1957 we've grown from being a South African life insurer to a Pan-African financial services company, offering asset management, investment, insurance and health products.
Our thirst for knowledge is embodied by a group of outstanding people who give our clients the tools and advice needed to achieve success.
Why we are in business:
To pioneer new ways and guide people towards financial freedom.
Our purpose:
To make a difference in people's lives.
Our impact:
What we do changes people's realities.
Our vision:
To be the trusted leader in insurance and investment in Africa and our chosen markets.
Similar Jobs
Financial Adviser
Mount Edgecombe
Job Type: Permanent
Posted 19 Jun 2020 | 7 Days left
Financial Adviser
Mount Edgecombe
Job Type: Permanent
Posted 17 Jun 2020 | 5 Days left
More Jobs at Liberty FA
Financial Adviser
Mount Edgecombe
Job Type: Permanent
Posted 19 Jun 2020 | 7 Days left
Financial Adviser
Pietermaritzburg
Job Type: Permanent
Posted 19 Jun 2020 | 7 Days left