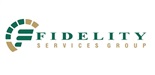 Salary:

Market Related

Job Type: Permanent

Reference: 11738
External Application
---
Vacancy Details
Employer: Fidelity Services Group
We are seeking a technically minded individual with good technical skills and ability to complete technical alarm installations
Candidate must posses the following:


Valid Drivers licence


Matric


PSIRA and SAIDSA qualification preferred


2-4 years previous alarm installation experience


Basic admin abilities


Strong character traits must include:




Integrity, resilience, ambitiousness and goood problem solving abilites







---
2077 people have viewed this job.
About Fidelity Services Group
Fidelity Services Group is Southern Africa's largest integrated security solutions provider and the industry leader in protection innovation.
Excellence in service delivery and implementation are fundamental to our impressive track record. By keeping abreast of the latest trends and technological developments globally, and continuously evolving and innovating, the Group remains a front-runner in the security solutions market.
Through a bouquet of services and related products, the Group can tailor make a solution for any requirement. With the Group's exceptional leadership, the unwavering commitment of management and that of all its employees, the Group has enjoyed exceptional growth over the last five years.
The Group's Cash Solutions business continues to grow and has quickly become a serious competitor in the market, garnering a large number of high profile national contracts and bringing state of the art technology backed by Fidelity's hands-on approach to the market
More Jobs at Fidelity Services Group
Driver
KwaZulu-Natal
Job Type: Permanent
Posted 23 Sep 2020 | 61 Days left
Billing Clerk
Midrand
Job Type: Permanent
Posted 22 Sep 2020 | 10 Days left