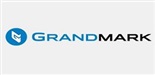 Salary:

R5 717.00 Per Month

Job Type: Permanent

Sectors: Warehousing Automotive

Reference: GI PTA, NSPT, POL
Apply Now
In order to apply for this job, please register your profile or log in with an existing account.
---
Vacancy Details
Employer: Grandmark International
Pick and pack auto parts and glass in warehouse
Do stock counts of parts as required
Maintain general neatness and cleanliness of the warehouse
---
Required Skills
communication skills : 4 to 5 years
picker and packer : 4 to 5 years
---
Candidate Requirements
APPLY ONLY IF YOU MEET THE MINIMUM REQUIREMENTS:
Grade 12
Must understand and speak Afrikaans or English
Must be able to read and write
Able to lift, pack and cary auto parts boxes and auto parts
Must stay in Pretoria/Nelspruit or Polokwane area
Must have reliable transport to/from work.
Must be able to work Mon-Fri and on Saturday mornings, as well as overtime when required.
Good customer service essential. Must be able to work on your own and in a team.
---
Apply Now
In order to apply for this job, please register your profile or log in with an existing account.
Hot Job
3173 people have applied for this job. 31624 people have viewed this job.
About Grandmark International
Grandmark International is one of the leading distributors of replacement automotive parts and glass products in Southern Africa. Grandmark's high quality products and dedicated service sets our company apart from other competitors. Our focus is on achieving excellence in everything we do.
Established in 1994, Grandmark has rapidly expanded to become the dominant wholesaler of automotive parts in Southern Africa. In just over a decade our company has grown from 3 people to nearly 500. Our ranges have increased with our growth to offer the widest range of local and international automotive products in Southern Africa.
Grandmark is a local company with a global presence. Dynamic growth has led to the establishment of branches in Johannesburg, Pretoria, Cape Town, Durban and Namibia.
Grandmark believes in the potential of people, and that's why we're always on the lookout for talented, self-driven individuals.
We encourage innovation and growth at all levels, and have cultivated an environment that's miles removed from the dreary corporate workplaces of the past. At Grandmark, employees are valued and empowered to take charge of their own career and their own destiny through continuous learning and relationship-building – no matter what their age, race, or background.
We're also a down-to-earth bunch that are immensely proud of our energising culture. 'Markie Spirit' is characterised by our casual professionalism and fun-loving nature, and is encompassed by our guiding values of respect, innovation, trustworthiness, motivation and teamwork.
That's our culture – albeit crammed into a very tiny nutshell.
Similar Jobs
Sales Consultant
Polokwane
Job Type: Permanent
Posted 01 Mar 2021 | 55 Days left
More Jobs at Grandmark International