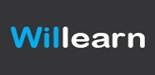 Salary:

R22 000.00 - R32 000.00 Per Month

Bonus: winter holidays paid(usually 3/4 weeks)

Job Type: Contract

Sectors: Academic

Reference: 1549434
---
Vacancy Details
Employer: Willearn
Teaching positions are open for a local private K12 school in Zhangjiagang, Jiangsu Province, China.
It's a great international city, convenient, quiet, beautiful, and 2 hours from Shanghai and Nanjing, or 1 hour from Suzhou and Wuxi. The teacher will be in a team setting working with kindergarten students and teaching them through the English language. Most of the time will be spent playing, teaching, and helping the students to develop in studies and life.
Main Duties
· Develop and prepare lesson plans, deliver classes in different ways such as project-based learning, activities, and play.
· Help manage and teach classes from 15-25 students alongside two other teachers
· Work Monday to Friday, 8AM-4PM
· Maximum 24 teaching hours per week
· Work as part of a team in an international IB World School
---
---
Candidate Requirements
Bachelor or above degree
· TEFL certificate or 2 years teaching experience preferred (It is possible to do a TEFL in China.)
· Demonstrate a high degree of professionalism and commitment to the teaching profession.
· Demonstrate outstanding interpersonal communication skills and cultural sensitivity.
· Be flexible, reliable and responsive to the needs of the organization
· Be passionate and ready to learn.
---
Hot Job
298 people have applied for this job. 6161 people have viewed this job.
About Willearn
Willearn is a teacher recruitment agency based in Shanghai, China. We have a recruitment division located in Johannesburg, South Africa.
We're seeking full time teachers of all experience levels for education-related positions in China.
Our vision is to be the leading service provider in our industry and to be the most reliable and responsible recruitment agency for both teachers and schools. We wish to provide our candidates a life-changing opportunity.
The mission of Willearn is to find our candidate a safe, meaningful and rewarding job abroad through our efficient and professional recruitment service.
Company Culture:
We value our teachers' satisfaction and company's reputation the most.
We strive for excellence and professionalism by promoting access to professional intellectual capital in order to be the benchmark of recruitment for overseas placement and teaching jobs in China.
Company Benefits:
We do physical background checks to all the schools we partner with to ensure they possess operating license and provide friendly working environment to our teachers.
Our application process takes only 7 working days after we obtained all the relevant documents from the applicant.
Our legal department will be able to help our teachers to scrutinize their employment contract before they accept it. If the School breaches the contract in later stage, Willearn will pay for the return ticket and get our teachers back home safely.
We care about the further career development of our teachers, therefore we will continuously assist our English teachers once they arrived in China.