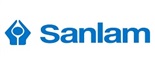 Apply Now
In order to apply for this job, please register your profile or log in with an existing account.
---
Vacancy Details
Employer: Sanlam Life Insurance Ltd
FinInvest Bluestar, a Bluestar model designed to empower Financial Advisors to operate at their best!
At FinInvest BlueStar, we understand that our valued clients are the reason for our success. Based in Boksburg, Gauteng, our client base is diverse, including farmers, salaried individuals and families.
Our financial planners are licenced representatives of Sanlam Life and are qualified to provide tailor-made financial solutions that suit specific needs and lifestyle
We are looking to expand our team of experts, if you fit the following requirements then we would like to hear from you….
---
Candidate Requirements
Must have...
Minimum 3 years' experience in Life or Investments
Grade 12 or equivalent
RE Certificate
120 Credits on NQF Level 5
Driver's license and own vehicle
We offer...
Commission based structure - unlimited earning potential
Vesting incentive/bonus for 24 months
Own Office
NO MORE ADMIN – Personal Assistant to manage all administration
Excellent support structure – Employee Benefits Specialist, Key Accounts Specialist etc
Sanlam academy - continuous training, CFP
Various Rewards & Recognition for outstanding performance – Eagles Awards, Komkamp, Falcon Club & Retention Bonus
We require you to...
Establish and maintain a client base
Achieve sales targets
To give professional advice to clients
---
Apply Now
In order to apply for this job, please register your profile or log in with an existing account.
Hot Job
308 people have applied for this job. 3096 people have viewed this job.
About Sanlam Life Insurance Ltd
Working at Sanlam goes beyond merely a day job. It encompasses an ethos and culture, a way of doing business. We call it the Sanlam Way. The Wealthsmiths™ way.
Our Business:
Since our inception we have held true to our founding purpose of empowering South Africans to lead their best possible lives. We are a fully diversified financial services business offering comprehensive and tailored financial solutions for a broad range of market segments both locally and internationally. We deliver through four business clusters namely: Personal Finance, Investments, Emerging Markets and Short-Term Insurance (Santam & MiWay). A Group Office comprises a number of functions which provide overarching support and direction.
Our Opportunities:
Sanlam is based on a fundamental belief in honest, hard work to make the most of every rand we're entrusted with. We respect how hard people work for their money and we strive to make it work as hard for them as they did to earn it. In pursuit of this brand philosophy, you will work alongside interesting, passionate people and have the chance to be a part of challenging projects in a multicultural, stimulating environment. Over and above your skillset, there will be many opportunities for you to further Sanlam's Wealthsmith ™ ethos, not only in the office but also in the greater community and environment in which we operate. Irrespective of whether you're starting your career or you're an experienced professional, Sanlam offers opportunity in many diverse fields including accounting, actuarial science, investments, legal, IT and many more. For those interested in international exposure, we have business interests in the rest of Africa, India, Malaysia, the UK, Europe, Australia and the USA.
More Jobs at Sanlam Life Insurance Ltd