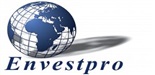 ---
Vacancy Details
Employer: EnvestPro
Wealth and Investment Specialists are part of an elite group of professionals that are not only highly respected and sought after, but are also highly paid.
They help people have clarity about their money so they can see far into the future and make decisions today. A specialist helps them change the course of their lives.
There are no disadvantages to being a Wealth and Investment Specialist if it is the right career for you. It may seem very daunting at first, but with hard work and perseverance you will find it to be very rewarding.
If you consider yourself as motivated, driven, confident, with fantastic communication skills and eager to succeed then this job is for you.
We offer a full training program
Our company lives up to a ''work hard - play hard'' attitude
Ongoing support throughout your career with us
Your employment with us is more seen as an entrepreneur's opportunity for you to earn as much as you can and to have the flexibility of not working strict office hours.
Send applications to ashley.small@liblink.co.za
---
Candidate Requirements
Matric Certificate
Valid drivers license
Own vehicle
Laptop
Related Qualification
---
Hot Job
868 people have applied for this job. 7172 people have viewed this job.
About EnvestPro
Our Vision:
Changing Lives – "One Life at a Time"
Our Mission:
Achieving our vision through comprehensive risk protection solutions implemented with diverse products.
Always start each day from a place of excellence, be driven to be the best in what we do, never settle for mediocrity, live our lives to higher standard.
Our Approach:
Is one where we first clearly define a need and then provide a solution whereby we implement a sound strategy that is agreed upon and continuously reviewed to keep it current.