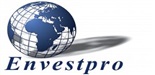 ---
Vacancy Details
Employer: EnvestPro
Financial Planning is NO ordinary job.
South Africans need financial advice they can TRUST.
If you have what it takes and you're up for a challenge of helping people achieve their financial goals... Financial Planning is a fantastic and ideal career for you!
We're looking to invest in the future of PASSIONATE and GOAL ORIENTATED individuals as Financial Planners for a dynamic company.
We have a step by step development program to support recruits up to the level of Certified Financial Planner (CFP).
You'll have the freedom of managing your own time.
You have the potential to earn really good money and build a solid passive income.
NO previous industry experience needed.
---
Candidate Requirements
Excellent communication skills
Business related degree/diploma but not limited to
Determination to succeed
Own vehicle and valid drivers license
Matric
No criminal record
---
Hot Job
307 people have applied for this job. 3829 people have viewed this job.
About EnvestPro
Our Vision:
Changing Lives – "One Life at a Time"
Our Mission:
Achieving our vision through comprehensive risk protection solutions implemented with diverse products.
Always start each day from a place of excellence, be driven to be the best in what we do, never settle for mediocrity, live our lives to higher standard.
Our Approach:
Is one where we first clearly define a need and then provide a solution whereby we implement a sound strategy that is agreed upon and continuously reviewed to keep it current.