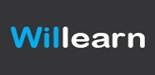 Salary:

Market Related

Bonus: winter holidays paid(usually 3/4 weeks)

Job Type: Permanent

Sectors: Academic

Reference: 1549412
Apply Now
In order to apply for this job, please register your profile or log in with an existing account.
---
Vacancy Details
Employer: Willearn
1) Teaching all areas of the English curriculum.
2) Taking responsibility for the progress of all classes taught.
3) Motivating students with an enthusiastic and imaginative presentation.
4) Maintaining discipline.
5) Working with Academic Team Leader and/or THE SCHOOL Management.
6) Meeting with parents; discussing the progress of students, behavior, potential, etc. If needed.
7) Keeping up to date with any and all changes to the curriculum.
8) Representing THE SCHOOL and the high education expectations by putting forth the best efforts.
The ENGLISH Teacher must be able to teach basic English, Reading, Writing, and Speaking skills to students in the international class.
The ENGLISH Teacher doesn't necessarily need teaching experience, although any teaching or mentoring experience is a plus.
The ENGLISH Teacher will be teaching basic English skills and lessons to the students of elementary, middle or high schools. He/She will be expected to follow all educational guidelines set by THE SCHOOL and/or its affiliates. On occasion, the ENGLISH Teacher will be asked to meet and exceed contracted hours of teaching in order to improve and ensure the success of the program. He/She will be compensated for these efforts based on details of the contract.
THE SCHOOL reserves the right to add, adjust, or change General Responsibilities for the ENGLISH Teacher position as entity sees fit for the betterment of students and quality of education provided.
This job description has been designed to indicate the general nature and level of work performed by employees within this classification. It is not designed to contain or be interpreted as a comprehensive inventory of all duties, responsibilities, and qualifications required of employees assigned to the role.
---
Candidate Requirements
1) Bachelor's Degree or higher graduation.
2) TEFL or TESOL certificate required from teachers without two-year full-time teaching experience at schools after college graduation.
3) Strong understanding of English, both written and oral.
4) Able and willing to teach any grade level from elementary to high school (the company will attempt to get the desired grade level).
---
Apply Now
In order to apply for this job, please register your profile or log in with an existing account.
Hot Job
383 people have applied for this job. 5896 people have viewed this job.
About Willearn
Willearn is a teacher recruitment agency based in Shanghai, China. We have a recruitment division located in Johannesburg, South Africa.
We're seeking full time teachers of all experience levels for education-related positions in China.
Our vision is to be the leading service provider in our industry and to be the most reliable and responsible recruitment agency for both teachers and schools. We wish to provide our candidates a life-changing opportunity.
The mission of Willearn is to find our candidate a safe, meaningful and rewarding job abroad through our efficient and professional recruitment service.
Company Culture:
We value our teachers' satisfaction and company's reputation the most.
We strive for excellence and professionalism by promoting access to professional intellectual capital in order to be the benchmark of recruitment for overseas placement and teaching jobs in China.
Company Benefits:
We do physical background checks to all the schools we partner with to ensure they possess operating license and provide friendly working environment to our teachers.
Our application process takes only 7 working days after we obtained all the relevant documents from the applicant.
Our legal department will be able to help our teachers to scrutinize their employment contract before they accept it. If the School breaches the contract in later stage, Willearn will pay for the return ticket and get our teachers back home safely.
We care about the further career development of our teachers, therefore we will continuously assist our English teachers once they arrived in China.