Find the right course for you
54753 Courses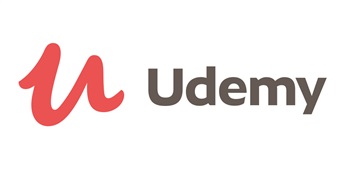 Offered by:
Udemy
Duration: Lifetime Access

Course type: Online

Course starts: Any time

Course fees: US$ 279.99

Register before: Any time

Registration Fees: Free
Delivered by:
Udemy
With a mission to improve lives through learning, Udemy is the online learning destination that helps students, businesses, and governments gain the skills they need to compete in today's economy. More than 30 million students are mastering new skills from expert instructors teaching over 100,000 online courses in topics from programming and data science to leadership and team building.
VIEW ALL COURSES
600 Harrison St.
3rd Floor San Francisco
CA 94107
United States
Regulatory Affairs: CMC
Chemistry, Manufacturing and Controls. From RA History to Submission.
This course provides an overview of the Chemistry, Manufacturing and Controls (CMC) section of dossiers and discusses CMC information necessary to support product applications, identifies CMC changes that are required for amendments, and provides an understanding of the CMC information needed to support marketing applications and postapproval submissions, including the use of Drug Master Files (DMFs) and CMC for IMPD. The best choice for future certification and career promotion.

In general, despite regional differences, most health authorities expect an increasing amount of information and a depth of technical knowledge to be provided in clinical trial applications, CTD/eCTD dossiers. Regulatory requirements for CMC information, history of CMC, guidance, and tips are provided within the scope of this course.
Creator of this course - D. Ladanovska (RA Consultant, Head of RA)
Speaker of this course - Liyonish (US singer, actress, speaker)

Upon completion of this course, you will be able to:
Identify the CMC information required for submissions to support clinical studies and marketing applications;

Discuss the role of ICH and individual national/regional guidances that should be referenced when preparing or updating a CMC section;

Identify CMC changes that require agency notification;

Explain different types of postapproval submissions;

Describe the use of Drug Master Files (DMFs);

Use tips for the IMPD Quality part;

Be an expert in the main CMC-guidances.
With a calm invited narrator's voice in this course, be ready to expand your knowledge and be prepared for future career challenges and winnings. Let's go!