Find the right course for you
55912 Courses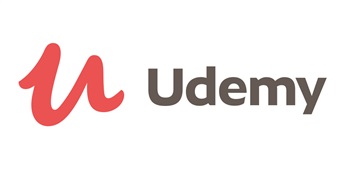 Offered by:
Udemy
Duration: Lifetime Access

Course type: Online

Course starts: Any time

Course fees: US$ 279.99

Register before: Any time

Registration Fees: Free
Delivered by:
Udemy
With a mission to improve lives through learning, Udemy is the online learning destination that helps students, businesses, and governments gain the skills they need to compete in today's economy. More than 30 million students are mastering new skills from expert instructors teaching over 100,000 online courses in topics from programming and data science to leadership and team building.
VIEW ALL COURSES
600 Harrison St.
3rd Floor San Francisco
CA 94107
United States
Fundamentals of ASP.NET Core 3
Create powerful applications for the modern web using ASP.NET Core 3
Have you ever wanted to learn how to build an ASP.NET Core application from scratch? In this course, you'll learn the fundamentals of ASP.NET Core 3 and start building your first ASP.NET Core application with the MVC framework.
ASP.NET is an open-source, server-side web application framework designed to boost your web development skills so you can produce dynamic web pages.
This course will teach you ASP.NET Core 3 coding methodologies in unique and enticing ways. You will get hands-on training each day followed by a quiz that you can implement as an assignment. You will learn about ASP.NET Core 3 and develop your applications effectively. Each section will teach you to achieve a certain ASP.NET Core 3 goal with unique and intuitive examples.
This course provides seven self-contained lessons and each is taught via a practical, hands-on approach.
By the end of the course, you will be able to build your own powerful application using ASP.NET Core 3.
About the Author
Burdett Wilson is an instructor with over 5 years' experience with ASP.NET. People are interested in how he, as an Oracle Academy Success Story instructor, helps students learn skills in Oracle Java, Oracle SQL, Microsoft C#, and ASP.Net. He calls this Agile Teaching: getting students engaged and empowered via the knowledge that they are ultimately responsible for their own learning.