Find the right course for you
42440 Courses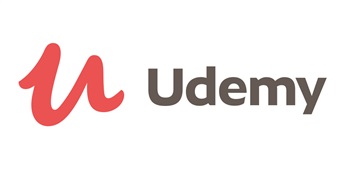 Offered by:
Udemy
Duration: Lifetime Access

Course type: Online

Course starts: Any time

Course fees: US$ 279.99

Register before: Any time

Registration Fees: Free
Delivered by:
Udemy
With a mission to improve lives through learning, Udemy is the online learning destination that helps students, businesses, and governments gain the skills they need to compete in today's economy. More than 30 million students are mastering new skills from expert instructors teaching over 100,000 online courses in topics from programming and data science to leadership and team building.
VIEW ALL COURSES
600 Harrison St.
3rd Floor San Francisco
CA 94107
United States
English Vocabulary Practice Test(Beginner Level)
Test your basic English vocabulary knowledge according to CEFR A1-A2
Hello and welcome, My name is Cathy and I've been teaching foreign languages for over 15 years. I have many students who are not sure of their English level after studying English for a period of time, so I created this course to help English beginners test their English vocabulary level according CEFR A1-A2.
This test will be of great interest to anyone who wants to test elementary English vocabulary.
CEFR is the abbreviation for The Common European Framework of reference for Languages: Learning, Teaching, Assessment. It is a guideline used to describe achievements of learners of foreign languages across Europe (and in some other countries). Its main aim is to provide a method of learning, teaching and assessing which applies to all languages in Europe.
There are 6 levels. which are A1, A2, B1, B2, C1, and C2.
A1-A2 is considered as an elementary level for English learning ability.
A1 - Breakthrough or Beginner
Can understand and use familiar everyday expressions and very basic phrases aimed at the satisfaction of needs of a concrete type. Can introduce him/herself and others and can ask and answer questions about personal details such as where he/she lives, people he/she knows and things he/she has. Can interact in a simple way provided the other person talks slowly and clearly and is prepared to help.
A2 - Waystage or Elementary
According to the CEFR, if you are A2, you can understand sentences and frequently used expressions related to areas of most immediate relevance (e.g. very basic personal and family information, shopping, local geography, employment). Can communicate in simple and routine tasks requiring a simple and direct exchange of information on familiar and routine matters. Can describe in simple terms aspects of his/her background, immediate environment and matters in areas of immediate need.