Find the right course for you
43201 Courses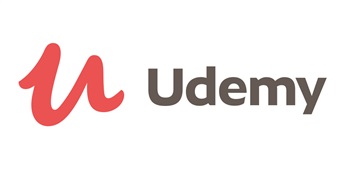 Offered by:
Udemy
Duration: Lifetime Access

Course type: Online

Course starts: Any time

Course fees: Free

Register before: Any time

Registration Fees: Free
Delivered by:
Udemy
With a mission to improve lives through learning, Udemy is the online learning destination that helps students, businesses, and governments gain the skills they need to compete in today's economy. More than 30 million students are mastering new skills from expert instructors teaching over 100,000 online courses in topics from programming and data science to leadership and team building.
VIEW ALL COURSES
600 Harrison St.
3rd Floor San Francisco
CA 94107
United States
Introduction of Geotechnical Engineering
Geotechnical Engineering
Geotechnical engineering is a complex field; it is a crucial part of construction and design. Without this aspect of construction many of the amazing buildings and structures that you see today would not be standing.
Geotechnical engineering involves the study of rocks and earth, and then taking the findings of those studies and the necessary information to determine if a site is safe to build on and what types of material should be used on the site to maintain a stable and safe worksite and then building.
Due to this geotechnical engineers work closely with architects and construction professionals on a regular basis.
Geotechnical engineers can be employed by the following types of organizations:
• Colleges and universities
• Construction contractors
• Electrical utility companies
• Engineering consulting firms
• Mining companies
• Municipal, regional and federal governments
• Oil and gas exploration, production and transportation companies
• Petroleum services companies
• Public and private research organizations
• Real estate development companies.
Geotechnical engineers spend most of their time working in comfortable office settings. They occasionally visit operation sites, and are sometimes exposed to potentially hazardous conditions and inclement weather. Extended visits do occur and on occasion, relocation may be required.
You'll be expected to have a working knowledge of a number of engineering fields - including ocean engineering, structural engineering, petroleum engineering and material science.