Find the right course for you
55881 Courses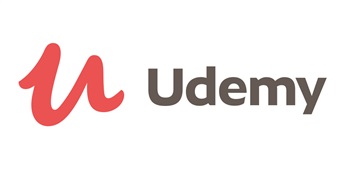 Offered by:
Udemy
Duration: Lifetime Access

Course type: Online

Course starts: Any time

Course fees: US$ 519.99

Register before: Any time

Registration Fees: Free
Delivered by:
Udemy
With a mission to improve lives through learning, Udemy is the online learning destination that helps students, businesses, and governments gain the skills they need to compete in today's economy. More than 30 million students are mastering new skills from expert instructors teaching over 100,000 online courses in topics from programming and data science to leadership and team building.
VIEW ALL COURSES
600 Harrison St.
3rd Floor San Francisco
CA 94107
United States
Bite-sized Copywriting Course - Conversant - Influencers
Learn Freelance Copywriting, Breakthrough Advertising - Influencer Marketing
Learn Freelance Copywriting, Breakthrough Advertising - Influencer Marketing
This course will help you become proficient in Copywriting, and It will also help you understand the Psyche of your target audience. This course is an effort to make things easier and understandable for Students.
Once you complete the course and read the books that I suggest in this course? You will then be able to write your copy.
I have searched for the best definitions of Copywriting. And if you want to become a freelance or a full-time copywriter, then these definitions may be beneficial.
This course aims at the students who are at an intermediate level.
Beginners who have a basic understanding of Copywriting can also enjoy this course.
The knowledge that I share in my lectures represents tireless efforts and hours of research that I have previously done.
I have condensed all that knowledge into my lectures. And I only share the most important and necessary information.
According to Wikipedia, The definition of copywriting is simple: Copywriting is the act or occupation of writing the text for advertising or other forms of marketing. The product, called copy or sales copy, is written content that aims to increase brand awareness and ultimately persuade a person or group to take a particular action.
But, it is not that easy. It may take time to master the art of Copywriting. You may also need to practice and request feedback from established copywriters.