Find the right course for you
38018 Courses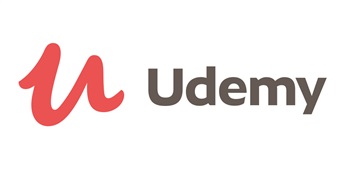 Offered by:
Udemy
Duration: Lifetime Access

Course type: Online

Course starts: Any time

Course fees: Free

Register before: Any time

Registration Fees: Free
Delivered by:
Udemy
With a mission to improve lives through learning, Udemy is the online learning destination that helps students, businesses, and governments gain the skills they need to compete in today's economy. More than 30 million students are mastering new skills from expert instructors teaching over 100,000 online courses in topics from programming and data science to leadership and team building.
VIEW ALL COURSES
600 Harrison St.
3rd Floor San Francisco
CA 94107
United States
Crie RESTful API com Django Rest Framework- PARA QUALQUER UM
Desenvolva um projeto completo de uma RESTful API utilizando a linguagem Python e seu framework Django Rest Framework.
ESTE É UM CURSO PARA INICIANTES.
Nesse curso nós iremos criar um projeto do zero, juntos, utilizando Python e seu ecossistema Django com o framework Django Rest Framework.
Ao final do curso seremos capazes de criar endpoint para cadastrar, consultar, editar e apagar as informações da RESTful API, seguindo os conceito REST de desenolvimento.
Aprenda a utilizar o framework Django Rest Framework para ter produtividade no desenvolvimento de API's, assim como o Django faz o desenvolvimento de projetos web produtivo e simples.
Entenda todos os conceitos importantes sobre RESTful API's, como viewsets, serializers, responses, consumo de API's e muito mais.
Um dos componentes mais críticos para qualquer negócio baseado em tecnologia é uma API.
Portanto, saber como criar uma API do início ao fim é uma habilidade vital para um desenvolvedor.
Você não pode construir uma aplicação de sucesso sem uma API REST de back-end!
Neste curso, mostrarei como construir uma API avançada que lida com a criação e atualização de pacientes, agendamentos e seus históricos, upload de imagens e pesquisa de objetos e muito mais.
______________________________________________________________________________________________________________________________________________________
Este curso NÃO É PARA VOCÊ:
Se você está procurando um curso para construir uma API, um front end e implantação

Se você está procurando construir 10 aplicações diferentes em um curso

Se você quiser aprender muitas tecnologias e abordagens diferentes para o desenvolvimento de aplicações em geral
Este é um curso prático, com um pouco de teoria e muitas oportunidades para testar seus conhecimentos.
O conteúdo é desafiador, mas gratificante. Pronto para isso? Vamos mergulhar!