Find the right course for you
54753 Courses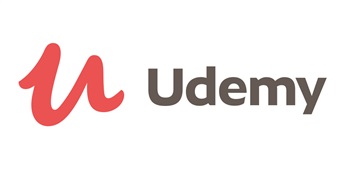 Offered by:
Udemy
Duration: Lifetime Access

Course type: Online

Course starts: Any time

Course fees: US$ 279.99

Register before: Any time

Registration Fees: Free
Delivered by:
Udemy
With a mission to improve lives through learning, Udemy is the online learning destination that helps students, businesses, and governments gain the skills they need to compete in today's economy. More than 30 million students are mastering new skills from expert instructors teaching over 100,000 online courses in topics from programming and data science to leadership and team building.
VIEW ALL COURSES
600 Harrison St.
3rd Floor San Francisco
CA 94107
United States
Programacion Lineal Metodo Simplex desde cero
El método básico de la Programación Lineal y análisis de sensibilidad con aplicaciones de EXCEL SOLVER
El profesor José Arturo Barreto vierte aquí años de experiencia en la enseñanza del método Simplex y la programación lineal, entregando a los estudiantes una visión explícita de los métodos y aplicaciones del método. Se presentan variantes del método con ejemplos escogidos, mostrando con claridad la diferencia entre los diferentes métodos.
El método simplex se aplica a la optimización (calculo valores máximos y mínimos) de funciones lineales sometidas a restricciones lineales. Los valores se calculan en la región llamada la región factible la cual está determinada por las restricciones.

El curso se basa en la idea pedagógica de "aprender haciendo", enseñando por medio de ejemplos prácticos
En este curso aprenderá los métodos mas utilizados en la solución de problemas de programación lineal, utilizando variaciones del método Simplex, cuya versión original fué presentada por George Bernard Dantzig en el año 1947.
Tales métodos son: El Método Simplex básico, el Método Simplex de dos fases, y el Método dual Simplex. Incluye no sólo la utilización de Excel para resolver tales problemas sino también el análisis de sensibilidad con Excel Solver, que permite estudiar los cambios en la respuesta (función objetiva) al efectuar variaciones controladas de los parámetros.
La clase correspondiente a la utilización de EXCEL SOLVER le explica como utilizarlo y deja muy en claro las razones del estudio llamado "análisis de sensibilidad". 
Se señala además la relación entre el problema Dual y el problema Primal. 
Este tema es parte de muchos cursos a nivel universitario, entre ellos Algebra Lineal, Programación lineal e Investigación de operaciones.