Find the right course for you
37985 Courses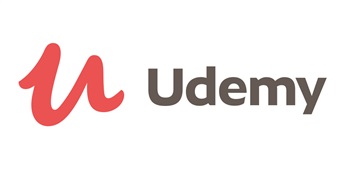 Offered by:
Udemy
Duration: Lifetime Access

Course type: Online

Course starts: Any time

Course fees: US$ 299.99

Register before: Any time

Registration Fees: Free
Delivered by:
Udemy
With a mission to improve lives through learning, Udemy is the online learning destination that helps students, businesses, and governments gain the skills they need to compete in today's economy. More than 30 million students are mastering new skills from expert instructors teaching over 100,000 online courses in topics from programming and data science to leadership and team building.
VIEW ALL COURSES
600 Harrison St.
3rd Floor San Francisco
CA 94107
United States
Learn Infographic Design
Infographic design part 1
Why "The world of infographics" ?!
As always said "the shortest distance between two people is a story" and I believe that the best way to tell a story is through infographics and the shortest way to learn infographic design is getting through "the world of infographics". This course is the first part of a series of course on "Infographic design" that would help you design stunning appealing infographics. You don't need any previous experience in design, all that you need is a copy of Adobe Illustrator CC and a little basic knowledge of its most common tools like the type tool, so you don't have to worry as every option or tool that I used would be explained in that course.
By the end of that course students would be able to
Understand the anatomy of an Illustrator graph.
Build stunning and editable graphs to represent data and statistics including Column graphs, pie charts, Donut charts, stacked column graphs, area and line graphs.
Stylize any graph type and create appealing designs to your graphs, define the scale for charts and add numeric values.
Design your own chart from scratch
Master the most common tools and options in Illustrator that are used in infographic design.
Create vector map of the world or any custom place, highlight any part of that map, adjust the border's color and  the background of the map , adjust the perspective of the maps to give it a more realistic look, learn some tips to give your map stunning look, apply pattern fill to any map, learn how to create different types of the location sign and all other elements related to maps and locations...
Create a lot of infographic elements including all the human icons that are used in expressing ratios and percentage, stylish lists, rating stars and ratio bars, stylish title bars.
Effectively Use patterns and learn how to edit them and use them in infographic design.
Use different techniques to create hand drawn infographics including hand drawn shapes, column graphs, pie charts and any custom objects.
Apply hand drawn effect to any font.
Use a package of free hand drawn fonts.
Create different sketch papers that are used as a background in hand drawn infographic projects.
And as I always believe that the best way to learn is through practice, I uploaded almost every single file and image that I used in any video so that you can use it to practice step-by-step with me. So, every video can be considered an application for you. However, at the end of each section you will have a real application as you will be asked to design a project using all the tools, options and techniques that you've learned through each section.
I'm waiting for you in my infographic world