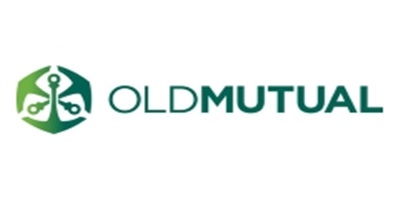 Apply Now
In order to apply for this job, please register your profile or log in with an existing account.
---
Vacancy Details
Employer: Old Mutual South Africa Life Insurance Company
If you've got the passion, we've got your profession
We want YOU to join our vibrant brand. We are looking for dynamic individuals who have a passionate entrepreneurial spirit, with excellent interpersonal skills and who is up for the challenge.
The role at a glance is about championing our valued customers to achieve their lifetime goals by identifying their financial needs, providing sound financial advice, recommending and implementing "fit for purpose" financial plans and solutions. It entails generating leads through networking and relationship building, resulting in ongoing customer interaction and relationship management.
Old Mutual is actively looking for people with the drive, determination and desire to build successful careers as Personal Financial Advisers.
So, if you're an energetic go-getter who is ready for a resilient and rewarding career helping people create the lives and futures they desire, then you could be just the person we're looking for.
Why not make a career out of building futures?
When you become an Old Mutual Personal Financial Adviser, you represent one of Africa's most trusted and respected financial services brands, which will open many doors for you. And thanks to the extensive training you'll receive, the outstanding range of financial and investment solutions you'll be offering, and the ongoing support and backing of Old Mutual, you'll be very well equipped to help others achieve the financial outcomes they want.
A rewarding career, in every way
A career as an Old Mutual Personal Financial Adviser is very rewarding, in every sense. Not only will you get the satisfaction of helping others improve their lives, you'll also have the opportunity earn a great income, and enjoy generous employee benefits like medical aid, group life assurance, and funeral and disability cover.
Now it's up to you. Take the first step towards the career of your dreams.
---
Candidate Requirements
To apply to become an Old Mutual Personal Financial Adviser you should:
Have successfully completed matric / grade 12
Be an entrepreneur at heart and able to work independently and without direct supervision
Be willing to undergo the 3-month Adviser Academy Learning Programme (while receiving the R10 250 monthly living allowance)
Have a reasonable network of middle-income friends and family members that you could approach to offer financial advice once accredited
Not be under debt review, have any judgements, or have arears debts of more than R40 000
Have no criminal record
Be willing, and able, to complete an FSCA-approved tertiary qualification and the Certified Financial Planning post-graduate qualification within six years of your appointment
Be willing to commit to ongoing learning and development, including Old Mutual product-specific class of business (COB) certifications, continuous professional development (CPD) and regulatory examinations (RE)
---
Apply Now
In order to apply for this job, please register your profile or log in with an existing account.
Hot Job
800 people have applied for this job. 1415 people have viewed this job.