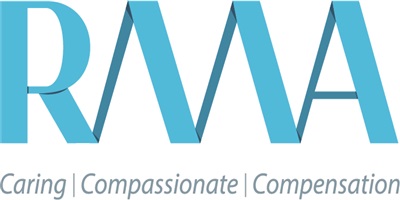 Salary:

Market Related

Job Type: Permanent

Reference: 13651
External Application
---
Vacancy Details
Employer: Claims Operations
Please note that this role is advertised as a Talent pool project, there is no current vacancy/position to fill. However, all applications will be considered when there is a vacancy within the period of six months & suitable candidates will be contacted. Please do apply should an actual role be advertised, especially after six months from now (Feb 2020).


Purpose of the role
Reporting into the Assistant Claims Manager, the Team Leader Earnings Assessor will be responsible for supervising and managing the Earnings Assessors to ensure RMA clients are declaring earnings for compensation purposes in line with RMA policies/products and the COID Act.
Qualifications and Experience Required:
Matric
NQF Level 6: Diploma in Payroll Administration
COIDA in Practice or Insurance Qualification an advantage
FAIS Regulatory Examination (RE5)
Minimum of 5 years' experience within the Managed Healthcare Funding / Administration Industry of which 2 must be at supervisory level
Insurance and/or Medical Aid experience
Key Areas of Responsibility:
Carry out all team planning on a regular basis, as issues arise, or in advance of anticipated needs
Conduct and document monthly team meetings and individual one-on-ones
Communicate effectively with other teams and management by sharing information on effective practices and needs
Ensure quality of work is consistently of high standards
Manage complex queries and difficult customers
Act as a point of escalation for complex earnings calculations on claims received
Ensure timeous calculation of earnings for Temporary Total Disablement and Permanent Disablement; Pensions and Fatal on claims received
Conduct investigations on exceptional cases received from Claims staff in relation to earnings captured on processed claims
Attend workshops to understand RMA Product offerings and operational procedures for such
Ensure adherence to all company policies and procedures throughout the earnings calculations process
Always ensure adherence to ethical standards
Upskill team to resolve complaints quickly and efficiently
Address customer satisfaction issues promptly by conducting a root cause analysis and investigating the source of the dissatisfaction
Knowledge, Skills and Competencies required:
Knowledge of payroll admin processes
Knowledge of COID legislation
Knowledge of Claims processing, approval and payment processes would be advantageous
Knowledge of all related applications and processes relevant to the position of Team leader
Knowledge of business policies, processes and procedures, legal compliance and claims environment
Good presentation skills and ability to interact with management
Computer literacy: Advanced MS Word, Excel and Outlook
Business Insight
Customer Focus
Negotiation
Numerical Ability
Process and System Competence
Building relationships
Verbal and Written Communication
Excellence / quality orientation
Interpersonal awareness / empathy
---
1582 people have viewed this job.

RMA's true passion is People
In today's age, every individual requires some form of support within an organisation to build or further develop their skills. My role is to identify, support and help the individual develop these required skills. I am also responsible for reporting what training the organisation has conducted and plans on conducting to the relevant SETAs. This directly empowers employees and assists in maximising productivity for the organisation.
Isai Yelumalay
Skills Development Specialist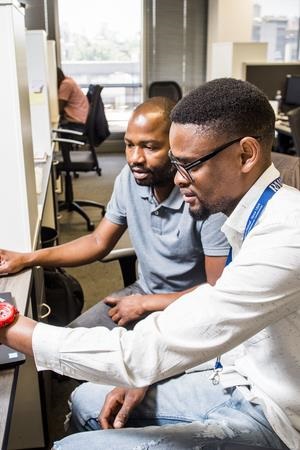 Career Growth