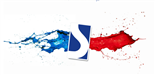 Salary:

R35 000.00+ Per Month

Job Type: Permanent

Sectors: Management

Reference: PC001436/RC
External Application
---
Vacancy Details
Employer: Status Staffing
Our Durbanville based client specialising in funding and growing SME's is looking for a Business Development Manager with 5 - 7 years in business development and sales, of which at least 3 years must in the lending or banking industries.
A recent professional profile photo is to accompany your application
EMPLOYMENT TYPE : Permanent
SECTOR : Finance
START DATE : A.S.A.P / Immediate
DUTIES:
Strategic Leadership
Own and build relationships with lead providers and manage service level agreements
Business Development
Responsible for driving acquisition of new SME customers and lead generation
Represent the business in public forums, networking events and other as necessary, as a face of the business
Identify opportunities and engage to source new partners, merchants, networks, banks, or other online lending platforms through which the company can grow its client base
Manage, maintain, and develop new and existing marketing channels
Ensure consistent and quality support for all referral and business partners
Drive new and existing channel development to sustain business growth
Work with lead generation and acquisition agencies to deliver SME customer growth and engagement in line with targets
Financial Management
Regular reporting against department objectives and annual calendar
Prepare updates, reports and presentations when requested
Market Research
Regularly provide field-originated market intelligence and feedback regarding trends, industry needs and customer preferences that assist in marketing and planning of initiatives to develop both new and existing accounts. Utilize this research to propose new channels, directions or products that the business should explore to improve market share
Monitor relevant competitor activity and take appropriate action if required
Sales and Marketing Campaigns
Identify suitable marketing events for area of responsibility
Evaluate all marketing campaigns in agreement with the Marketing Department
Track trends and use insights to improve effectiveness and efficiency of marketing campaigns
Identifying measurement and reporting tools to maximize feedback and results from marketing campaigns
Manage the Business Development, sales and marketing campaigns within approved costs, quality and timelines
REQUIREMENTS:
Minimum of 5 - 7 years in business development and sales, of which at least 3 years in the lending or banking industries
Bachelor's degree in Business Management, Communication or similar
Proficient in MS Office
Strong Networking Skills
Entrepreneurial and Commercial Thinking
HOURS:
08:00 AM – 5:00 PM Monday - Friday
CLOSING DATE:
Should you meet all the requirements, apply on our website at
www.statusstaffing.com
today.
Should you not hear back from us within 10 working days, please consider your application as unsuccessful. We will retain your credentials for future similar roles.
---
489 people have viewed this job.
About Status Staffing
Welcome to STATUS STAFFING SOLUTIONS, a leading Western Cape based broad spectrum boutique staffing solutions provider.
Within our recruitment division we pride ourselves in our ability to match the right person to the right career through a comprehensive range of in-house screening and assessments. We go the extra mile by offering an outsourced HR and IR service, thereby assisting our clients to comply with local Labour laws. In addition, our Labour Relations division also offer a comprehensive Payroll service, enabling our clients to focus on their core business.

Our large candidate database and quality customer service ethos is what differentiates us from our competitors, enabling is to be considered a strategic partner to our valued candidates and clients.


Similar Jobs
Sales Executive
Cape Town Northern Suburbs
Job Type: Permanent
Posted 17 Oct 2023 | 17 Days left
Sales Executive
Northern Cape
Job Type: Permanent
Posted 16 Nov 2023 | 47 Days left
More Jobs at Status Staffing
Administrator
Western Cape
Job Type: Permanent
Posted 28 Nov 2023 | 62 Days left