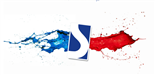 Salary:

Market Related

Job Type: Permanent

Sectors: Logistics

Reference: PC001435/LS
External Application
---
Vacancy Details
Employer: Status Staffing
Our client, an established and well known wine farm in the Stellenbosch region is looking for an Administrative Warehouse Stock Controller with a Forklift License, Drivers License and experience with SAGE to join their team.
A recent professional profile photo is to accompany your application
EMPLOYMENT TYPEÂ :Â Â Â Â Â Â Â Â Â Â Permanent
SECTORÂ Â Â Â Â Â Â Â Â Â Â Â :Â Â Â Â Â Â Â Â Â Â Wine Farm Production and Supply
BASIC SALARYÂ Â Â Â Â Â :Â Â Â Â Â Â Market Related
START DATEÂ Â Â Â Â Â Â Â Â Â Â Â Â Â Â :Â Â Â Â Â Â Â Â Â Â A.S.A.P / Immediate

REQUIREMENTS:

Minimum 2 years experience in stock control environmentÂ
Grade 12 or equivalent
Diploma in Warehouse and Distribution Management
Microsoft Office Suite
SAGE Experience
Diligent work attitude
Attention to detail
Logical thinker
Ability to superviseÂ
DUTIES:Stock holding & Inventory Turnover - Administration Processes
Monitor and report truck schedule (Daily, Weekly & Monthly)
Assist with record keeping of attendance and clocking to provide HR with accurate time sheets by the due date
Review warehouse processes and updates procedures accordingly
Issue the documentation for removal of excisable finished goods
Sign off and monitor invoices
Provide information of stock status internal and external customers
Create purchase orders
Follow with receipt and e-mail complete package to Finance Department
Send monthly report of OWS Pallet (Returnable) status
Â
Â
Picking accuracy & F-Code Reworks
Monitor and coordinate picking process
Assist with cycle counts
Accurate and on time stock adjustments
Accurate stock transfers between different statuses
Ensure efficient stock rotation by utilizing the FIFO stock system
Ensure all stock variances are investigated and reported
Ensure all stock reporting is accurate and up to date
Accurate and on time Dry Goods Write-Off processing and arrange for the removing of stock from the WHS & site
Accurate and on time processing of leaker incidents
Supervise no F-code for reworks
Â
People Management
Supervise and control both dry goods and finished goods employees
Â
Health Safety & Housekeeping
Assist with audits and closing out of Non-Conformances
Manage all transporters of FGs on site to ensure compliance with HSHG policies
Ensure all complaints regarding warehouse and distributions are timeously addressed and CAR documents closed out with applicable corrective actions
Assist in maintaining the Hygiene Management Procedure (Regular GEMBA walks)
Participate on Health and Safety team meetings
Comply with company and statutory safety policies and procedures
Ensure housekeeping is kept in order and meets required standards
Ensure work environment is neat, tidy and safe
Ensure OHS requirements are complied with and monthly reviews are carried out
Assist with stock take and cycle counts dry goods
Accurate and up to date stock information on system
Accurate, timely flow of documentation and information
Accurate time and attendance records
Assist with investigations of incidents/ recons
Supervise correct pickings for dry goods and see to it, no f-code reworks to be allocate
Compliance with all company and statutory policies and procedures
Â
REQUIREMENTS:
Minimum 2 years' cellar operating experience in similar environment
Forklift License and Driver's License
Grade 12 or equivalent
Diploma in Warehouse and Distribution Management
Microsoft Office Suite
SAGE Experience
Diligent work attitude
Attention to detail
Â
HOURS:
8:00 – 17:00 Monday - Friday
CLOSING DATE:
Should you meet all the requirements, apply on our website at
www.statusstaffing.com
today.
Should you not hear back from us within 10 working days, please consider your application as unsuccessful. We will retain your credentials for future similar roles.
---
1650 people have viewed this job.
About Status Staffing
Welcome to STATUS STAFFING SOLUTIONS, a leading Western Cape based broad spectrum boutique staffing solutions provider.
Within our recruitment division we pride ourselves in our ability to match the right person to the right career through a comprehensive range of in-house screening and assessments. We go the extra mile by offering an outsourced HR and IR service, thereby assisting our clients to comply with local Labour laws. In addition, our Labour Relations division also offer a comprehensive Payroll service, enabling our clients to focus on their core business.

Our large candidate database and quality customer service ethos is what differentiates us from our competitors, enabling is to be considered a strategic partner to our valued candidates and clients.


More Jobs at Status Staffing
Administrator
Western Cape
Job Type: Permanent
Posted 28 Nov 2023 | 62 Days left