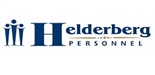 External Application
---
Vacancy Details
Employer: Helderberg Personnel cc
Blackheath. My client spesialises in the manufacturing and distribution of specialised equipment used in the agricultural and trucking industry. They are seeking to employ an Internal Sales Person to join their team at their Western Cape distribution centre.
Requirements
:
Marticulated
Min 2 years relevant experience in a similar position
Fully bilingual – Afrikaans and English
Drivers licence and own transport
Computer Literate
Contactable references and clean credit record
Duties Include:
Attending to customer's enquiries, requests for quotations and sales orders.
Assisting customers by ascertaining their requirements and supplying suitable appropriate product related and technical information.
Processing quotations, sales orders, back orders, factory orders and invoices.
Performing customer engagements.
Maintaining customer relationships.
Performing follow-ups and administration of open quotations, sales orders and back orders.
Ensuring regular updates to customers on progress of any outstanding matter.
Securing sales deals.
Providing market/ customer/ product / sales leads and related feedback to management.
Counting stock.
Reporting variances.
Rechecking variances.
PLEASE NOTE WESTERN CAPE CANDIDATES ONLY.
Only shortlisted candidates will be contacted.
---
1015 people have viewed this job.
About Helderberg Personnel cc
Based in Somerset West, Helderberg Personnel was established in 1998. The company initially started doing placements in the Helderberg Basin and over the years expanded nationally. Our background has proved to be invaluable in providing a high standard of recruitment, screening, evaluation and placement of candidates.
Our Value proposition:
The true value proposition of the Helderberg Personnel brand is our commitment to attending to our clients' needs, culture and values and to ensure that, through comprehensive interviews with candidates, the overall match is determined to ensure a long term relationship. The identity of the client remains confidential at all times. We understand that our function is to ensure that the candidate must become a strategic partner to a business instead of a mere employee. Helderberg Personnel has achieved a steady growth over the last years and we have evolved into one of the leading agencies in the region. We have made placements cross functional, cross industry and up to senior management level.
More Jobs at Helderberg Personnel cc
Internal Sales
Somerset West
Job Type: Permanent
Posted 01 Dec 2023 | 45 Days left
HR Officer
Somerset West
Job Type: Permanent
Posted 01 Dec 2023 | 28 Days left
Marketing Manager
Cape Town Southern Suburbs
Job Type: Permanent
Posted 01 Dec 2023 | 27 Days left
HR Administrator
Somerset West
Job Type: Permanent
Posted 01 Dec 2023 | 28 Days left