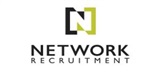 Salary:

R30 000.00 - R33 333.00 Per Month

Job Type: Permanent

Sectors: Procurement

Reference: NSC000205/VKG
External Application
---
Vacancy Details
Employer: Network Recruitment
Are you a Purchasing Agent? Have you refined your experience in the Education and Training industry, and are based in Gauteng? My client has an opportunity for you!
Job & Company Description
My client is an established education and training company based in South Africa. It operates across various segments of the education sector, offering a range of educational services from early childhood development to tertiary education.
Reporting to the Procurement Manager, the deliverables of the role include ensuring timely processing and delivery of orders through active monitoring and expedited actions. Skillfully negotiating prices and terms with suppliers during urgent scenarios to secure advantageous agreements while fulfilling immediate needs. Identifying and rectifying inventory shortages or stock-outs by procuring alternatives or hastening replenishment orders. Evaluating alternative suppliers or material sources when primary sources face delays or scarcities. Accurately documenting all urgent procurement-related activities, encompassing supplier communication, order modifications, and deviations from standard protocols. Providing cost analysis to support decision-making. Ensuring compliance with company guidelines, BBBEE strategy, industry regulations, and purchasing policies and procedures.
Job Experience & Skills Required:
Degree in Supply Chain management/Procurement or Purchasing
5 years' experience in a procurement or purchasing role
Must have supplier management and commodity buying experience
Must be proficient in SAP or Syspro systems
If you would like us to assist you with future career opportunities, please apply directly.
For Supply Chain jobs, please visit www.networkrecruitment.co.za
We appreciate your interest in the role and your desire to broaden your knowledge and expertise. However, if no communication is received within two weeks, please consider your application for this position unsuccessful.
---
244 people have viewed this job.
About Network Recruitment
Network Recruitment
Network Recruitment is a leading specialist recruitment company in the fields of IT, Finance and Engineering.
Since our establishment in 1987, we have been at the forefront of the specialist recruitment industry. Network Recruitment's key to success is the focus on delivering superior quality service by developing and maintaining an exclusive focus on sourcing high-calibre skills for medium-sized to JSE-listed companies operating in these three niche sectors across South Africa.
Our experience in permanent and contract-based recruitment enables us to provide you with recruitment solutions that meet your long- and short-term needs.
Network Recruitment is a division of ADvTECH Resourcing, the recruitment arm of the national JSE-listed ADvTECH Limited Group a leader in quality education, training, skills development and placement services.
Similar Jobs
Purchasing Agent
Johannesburg
Job Type: Permanent
Posted 29 Aug 2023 | 3 Days left
More Jobs at Network Recruitment