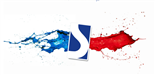 Salary:

Market Related

Job Type: Permanent

Sectors: Manufacturing

Reference: PC001433/LS
External Application
---
Vacancy Details
Employer: Status Staffing
Our client, a established and well known wine farm in the Stellenbosch region is looking for a Mechanical Fitter to join their team with at least 5-year post Trade tested Mechanical fitter experience and experience within the wine industry.
A recent professional profile photo is to accompany your application

EMPLOYMENT TYPE : Permanent
SECTOR : FMCG
START DATE : A.S.A.P / Immediate
REQUIREMENTS:
Grade 12 (Matric)
5-year post Trade tested Mechanical fitter experience
Valid Driver's license
Maintenance skills and some Plumbing experience
In depth knowledge of HACCP Plan for glass & BIB filling
Basic knowledge of HACCP systems
Basic knowledge of Pre-requisite program ISOPE01
Must have some basic computer skills
Must be able to work on their own
Basic Electrical experience
Food/wine industry background
DUTIES:
1. Machine, Equipment and Vehicle Maintenance
Carries out preventative maintenance according to the maintenance plan and attends to break downs on all machines, equipment, vehicles, etc.
Performs improvements on machines and equipment when necessary.
Ensures correct lubricants are used for a specified machine/product as advised by the machine/product specifications.
Ensures proper care and use of workshop machines, tools and equipment.
Orders and collects spares and other maintenance requirements in conjunction with Maintenance Manager and Production Manager Bottling.
Fabricates minor spares / process requirements using a lathe, drill press, welding and any other equipment as required.
Responds to call outs and attends to breakdowns when required.
Maintains registers according to the OHAS Act statutory requirements for power tools, ladders, pressure vessels and lifting devices.
Liaises with service companies on plant service issues, air compressors, hoists and forklift trucks.
Completes all break down and preventative maintenance records according to QMS procedures.
2. Buildings & Grounds Maintenance
Carries out preventative maintenance and repair work on buildings when required.
Attends to breakdowns and liaises with departmental managers to limit disruption to processes.
Carries out basic plumbing and electrical repairs as required in plant.
3. Quality Management Systems
Adheres to QMS standards and procedures.
Follows QMS protocol as described by QMS procedures.
Ensures that the security of the premises is intact for responsible areas.
Adheres to the set GMP protocol and participates in various quality seminars.
4. Health, Safety and Housekeeping
Controls CCPs including Sanitation Testing of machines and equipment worked on during maintenance.
Carries out sanitation of workshop and parts store.
Participates in annual HACCP training and in H&S committee meetings when required.
Adheres to protective clothing policy.
Ensures compliance with company and statutory H&S policies and procedures.
Works closely with the safety representative to ensure adherence to safe work practices.
Contributes to the company's safety awareness by monitoring contractors whilst on site and reports. any deviations to the safety representative or maintenance/production manager.
Ensures housekeeping is kept in order and meets required standards and all areas of responsibility are clean and neat.
HOURS:
Should you meet all the requirements, apply on our website at
www.statusstaffing.com
today.
Should you not hear back from us within 10 working days, please consider your application as unsuccessful. We will retain your credentials for future similar roles.
---
1864 people have viewed this job.
About Status Staffing
Welcome to STATUS STAFFING SOLUTIONS, a leading Western Cape based broad spectrum boutique staffing solutions provider.
Within our recruitment division we pride ourselves in our ability to match the right person to the right career through a comprehensive range of in-house screening and assessments. We go the extra mile by offering an outsourced HR and IR service, thereby assisting our clients to comply with local Labour laws. In addition, our Labour Relations division also offer a comprehensive Payroll service, enabling our clients to focus on their core business.

Our large candidate database and quality customer service ethos is what differentiates us from our competitors, enabling is to be considered a strategic partner to our valued candidates and clients.


More Jobs at Status Staffing
Administrator
Western Cape
Job Type: Permanent
Posted 28 Nov 2023 | 62 Days left