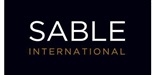 Salary:

Market Related

Bonus: Bi-annual bonuses

Job Type: Permanent

Sectors: Admin Investment Finance

Benefits:

Bonus

Maternity Leave

Reference: IMC
---
Vacancy Details
Employer: Sable International
Are you energetic, ambitious, and ready to take the next step in your career? Our Cape Town Visas department is on the lookout for a vibrant and driven Immigration Caseworker to join our dynamic team. We are a forward-thinking company committed to excellence in the field of immigration services. At Sable International, we not only achieve our business objectives but also believe in having fun while doing it.
Job Role
As an Immigration Caseworker at Sable International, you will play a pivotal role in helping individuals and businesses navigate the complex world of immigration. You will work closely with our clients, government agencies, and legal professionals to ensure a seamless and successful immigration process.
You're perfect for this position if you:
Are organised and have proven casework experience
Have great customer service and interpersonal skills
Have a positive attitude and a professional demeanour
Have well-developed problem-solving skills
Are able to work as part of a team
Are able to meet targets whilst delivering work of the highest standard
Have a drive to succeed
Have excellent communication skills
Extra points if you have:
Have previously worked in an immigration services environment
Your role and responsibilities:
Among other tasks, your main responsibilities will include:
Conducting thorough assessment of immigration cases
Focusing on UK Immigration casework
Preparing and submitting visa and immigration applications and other relevant documents on behalf of the client
Keeping up to date with immigration laws and regulations
Providing expert support and guidance to clients on immigration services
Liaising with both the client and relevant departments (government agencies and legal professionals) to ensure the application is successful in as short a timeframe as possible whilst delivering a high level of service
Building strong relationships with clients and stakeholders
Collaborating with our team to streamline processes and improve efficiency
Working towards established targets
Proactive & reactive consulting
Would you like to apply?
Send us an email to sajobs@sableinternational.com with your CV and one-page covering letter. Please note: If you haven't heard from us within two weeks, you may consider your application unsuccessful.
About Sable International
Sable International offers innovative professional services to international citizens. We create tailor-made solutions to meet the accounting, wealth, financial, currency and nationality needs of our clients. We pride ourselves on providing solutions that suit our clients' unique individual circumstances; our employees are key in achieving this goal.
The staff in our Cape Town, Durban, Johannesburg, London, Lisbon, Melbourne, Nigeria, Uganda, Zambia and Zimbabwe offices are passionate about their areas of expertise and take pride in helping our clients achieve their goals. As a result, we have an energised and fun company culture, something that sets us apart from other professional services firms.
---
Required Skills
Administration: 2 to 3 years
Customer Service: 2 to 3 years
Consulting Skills: 1 to 2 years
---
22 people have applied for this job. 1156 people have viewed this job.
About Sable International
Welcome to Sable International. We offer professional services to South Africans with international interests.
Our diverse team is made up of independent financial advisers, solicitors, chartered accountants, MBAs, forex brokers, tax experts, marketing specialists and immigration advisers. We hire people, not just CVs, and we focus on upskilling employees who have the desire and aptitude to learn and grow.
So what do we do? We help our clients immigrate to the UK or Australia, transfer money around the world, build offshore and onshore wealth and start a business overseas. Our team helps individuals internationalise themselves, their wealth and their businesses.
We have offices in Cape Town, London, Melbourne and Hong Kong. This allows us to manage the accounting, wealth, financial and immigration needs of clients in those countries.
Becoming part of Sable International gives you the opportunity to join a thriving multinational company that prides itself on cultivating and maintaining a flat structure workplace.
More Jobs at Sable International
Admissions Assistant
Cape Town Southern Suburbs
Job Type: Permanent
Posted 28 Nov 2023 | 59 Days left
Graphic Designer
Cape Town Southern Suburbs
Job Type: Permanent
Posted 27 Nov 2023 | 58 Days left